industry news
The Latest Industry News for the Exciting World of Production.
Creative Handbook puts together a bi-monthly newsletter featuring up-to-date information on events, news and industry changes.
Add My Email
By: Kordz, Inc.
| June 10, 2019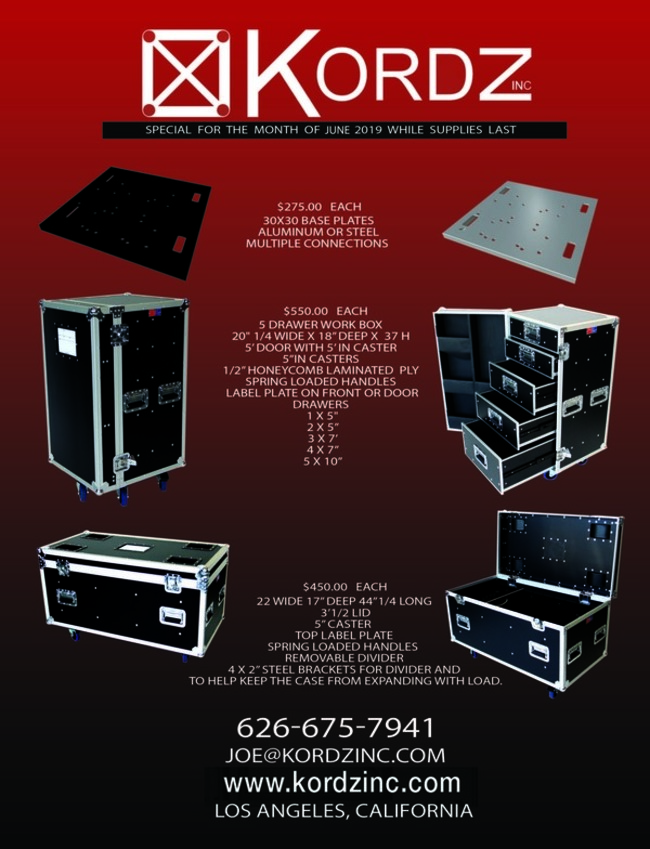 Trusses are in high demand across a wide variety of different industries. Whether you're in construction or theater, chances are you'll need to make use of a truss in Los Angeles, CA at some point in time! When that time comes, make sure you're calling the truss experts at Kordz, Inc. We're well-known in the area for truss manufacturing, producing high-caliber aluminum products in any specification you might demand. We specialize in trusses for lighting ...
Read More>>
By: Mailbox Toluca Lake
| June 7, 2019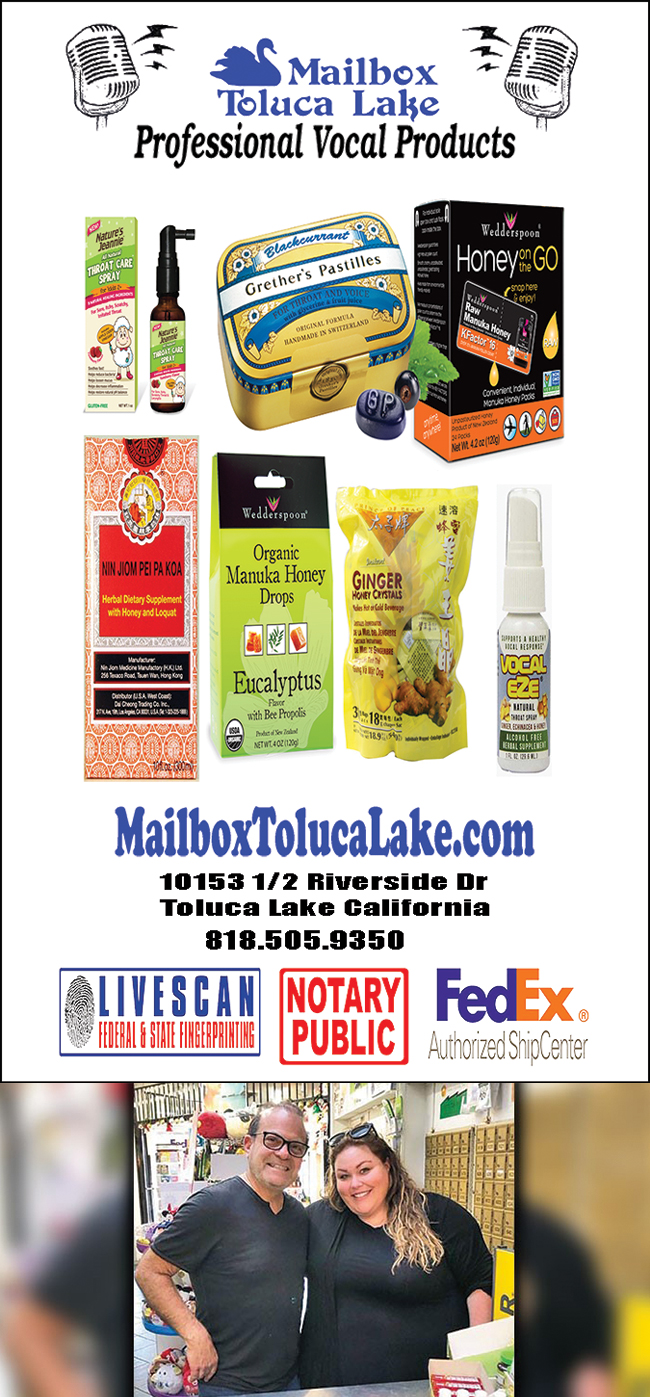 Besides postal services, he specializes in vocal health products - Ginger Honey Crystals Tea, Red Ginseng Royal Jelly and more...
Mailbox Toluca Lake seems like a typical post office box business with its exterior blending in with a row of other storefronts at 10153 1/2 Riverside Drive. But inside this shop it's a whole different story.
For decades known as the unofficial "Town Hall for the Entertainment Industry," it's where ideas for movies and shows have been hatched and where there are at least 1,000 mailboxes designated to mostly people in the industry. Of course, FedEx, postal services and notary services are available.
Now the store is just as well known for the voice and throat remedies sold by owner Jonathan Kramer, informally known as "Doctor Voice to the Superstars." His products combat laryngitis, hoarseness and other ailments of singers as well as those doing voiceovers. "I've owned ...
Read More>>
By: CONCENTRIX
| June 6, 2019
The music of renowned composer Fred Story, founder of Concentrix Music and Sound Design, Inc., - who composed and produced the original score featured within the multi-award winning documentary film "Robert Shaw: Man of Many Voices" - will be heard nationally when that special film airs on the PBS "American Masters" series June 21st. Story's original score, written for a chamber string ensemble, was performed by The Bechtler Ensemble, with Alan Yamamoto serving as ...
Read More>>
By: Rose Brand
| June 5, 2019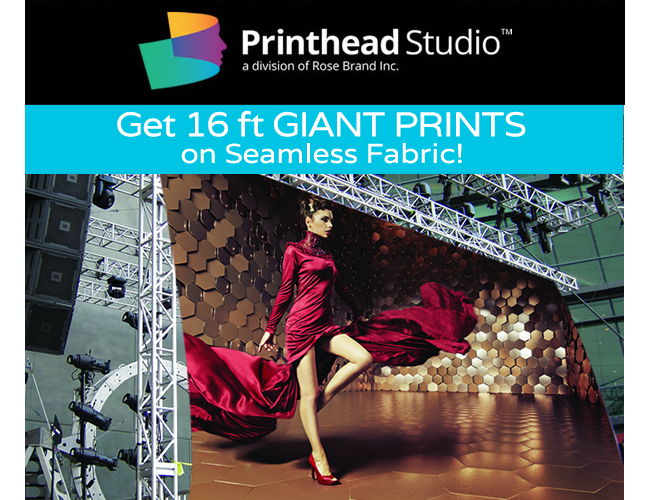 Printhead Studio™ prints everything from GIANT 16 foot, seamless banners, to gorgeous floors and wallpaper. Go beyond simple 4-color printing to our advanced 6-color CMYK+OV process for unbeatable color accuracy and vibrancy. Request a quote online or call us at 800-223-1624. Also ask about our frames, arena reduction curtains, curtain ...
Read More>>
By: BLT STUDIOS
| June 4, 2019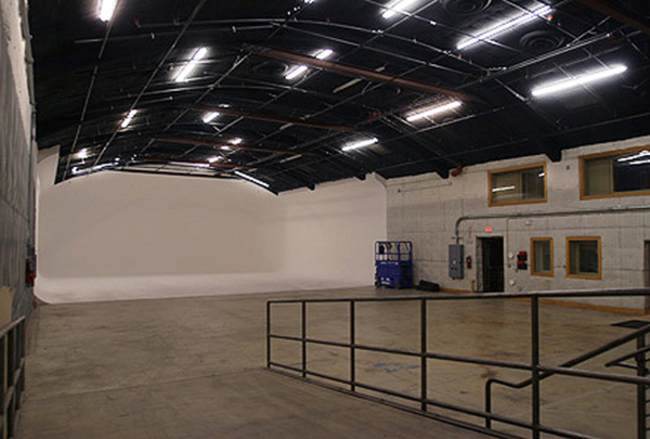 Grand Opening Special: Save 20%
Great stages, great people, and then some. Located in the heart of Hollywood, BLT Studios continues to offer four production stages, each with a white cyclorama and state-of-the -art amenities, including fully equipped production offices, green rooms with 4K monitors supplying feeds from the stage, large makeup/wardrobe rooms, full prep kitchens, and private VIP drive-on capability with secure parking.
To celebrate the Grand Opening of the new studio, BLT is offering a 20% discount on your next booking with us! We welcome
...
Read More>>
By: International Cinematographers Guild
| June 4, 2019

At the close of ICG's "Landing the Gig and Building a Career" panel discussion, Karl Kresser, President of Cine Gear Expo, and Juliane Grosso, Director, came to the stage to honor Steven Poster's final appearance at the show on behalf of the International Cinematographers Guild. It was a historic moment. Kresser thanked Steven for his years of service to the industry on behalf of the Guild, for his unwavering support ...
Read More>>
By: Bexel TSS
| June 3, 2019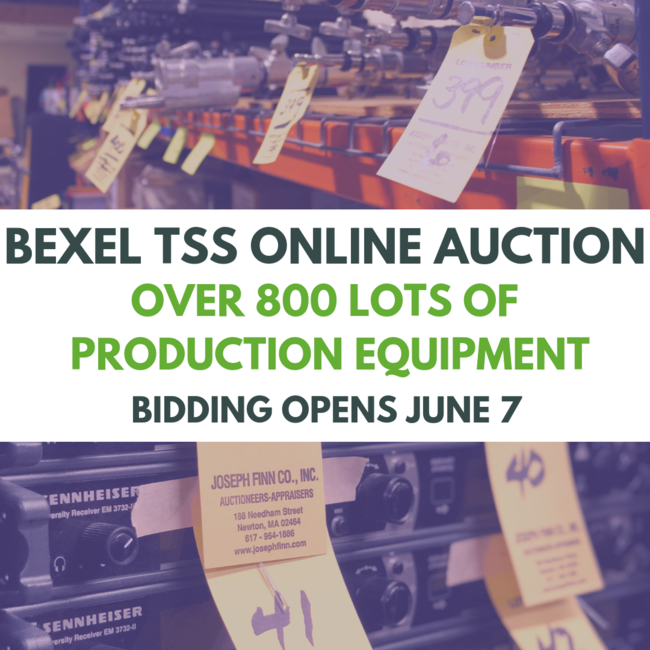 Bexel TSS, the equipment sales segment of Bexel, is holding a summer auction with over 800 lots of broadcast equipment ranging from HD cameras and lenses, audio, lighting, monitors, recorders, terminal gear, and more.
The online-only auction opens Friday, June 7, with bidding starting at 6am PT / 9am ET. Auction gear will be available for inspection June 10 and June 11 at the Bexel TSS facility in Burbank. Bidding ends Wednesday, June ...
Read More>>
Production Resource Directory
The Creative Handbook is the most comprehensive production resource available. Designed to help you find the many production related vendors ensuring a perfect fit for you. Whether you're searching for specifics like stage rentals, photographic labs, industrial props or the best 3D animation companies in the world, we've got you covered. If you're just getting started we can connect you with everything you need from production companies, commercial production companies, camera rentals, extras casting, set construction, scenery backdrops, picture vehicles and the most exclusive film locations in the world. From there we can help you find costume rentals, costume makers, kitchen props, historical props, and post production houses. If you're ready to show your film we've got screening rooms, videotape duplication, promotional apparel and event production companies to help you along the way. The Creative Handbook is the leading source regarding information on film incentives, location for filming and film commissions in the entertainment industry. The Creative Handbook is your number one LA Production Resource Directory.