industry news
The Latest Industry News for the Exciting World of Production.
Creative Handbook puts together a bi-monthly newsletter featuring up-to-date information on events, news and industry changes.
Add My Email
By: ARCHION | Testronic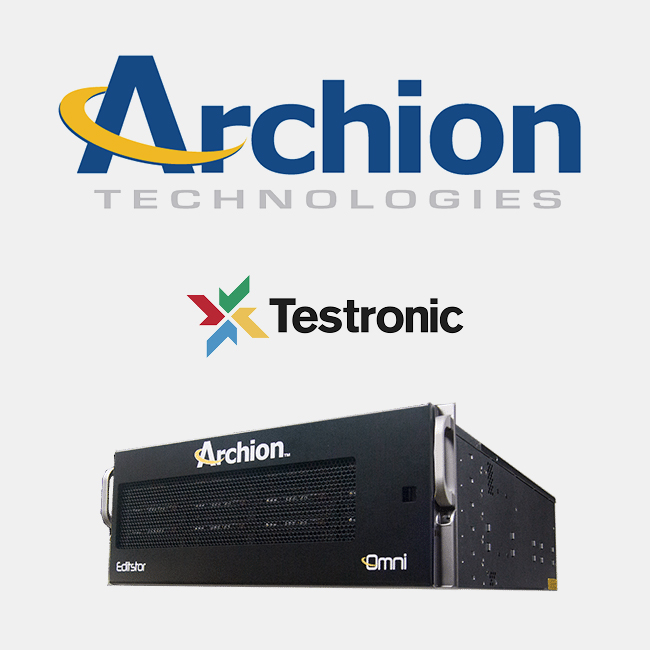 Los Angeles, CA, June 24, 2019 --
Archion Technologies
, a leader in intelligent, ultra- high performance
network storage solutions
for content creation, has announced that
Testronic Labs
, a leader in quality assurance (QA), localization services, and compliance for the film, television and games industries, has invested in Archion
EditStor Omni
storage systems. These Archion solutions are in use at two of Testronic's locations: Burbank, CA, and Warsaw, Poland.
Testronic is a global provider of QA across film, TV, games, and platforms, with facilities in London, Warsaw, Burbank, and Santiago. Established over 20 years ago, Testronic has teams of quality assurance experts who test content at all levels, from masters to deliverables, and test the consumer experience on a range of international devices, ensuring OTT content and services deliver the best possible experience to end users.
Archion's EditStor Omni was introduced to Testronic Labs because ...
Read More>>
By: Step and Repeat LA
| June 19, 2019
At Step and Repeat LA, we specialize in step and repeats, providing high-quality logo backdrops and media walls for events around the U.S. We handle rush orders and offer shipping within 24 hours of approval nationwide!
We have the fastest turnaround in town, no matter when you need it. Our top designers can fix your step and repeat layout or create a layout for you. We excel in helping our clients with their artwork ...
Read More>>
By: NewFilmmakers LA
| June 18, 2019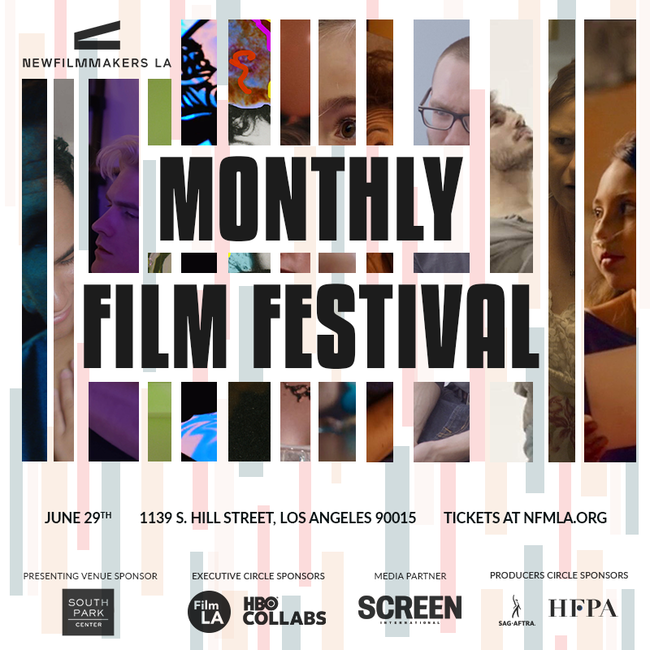 Enjoy great films and an open bar at the NewFilmmakers Los Angeles (NFMLA) Film Festival on Saturday, June 29th!
NFMLA spotlights LGBTQ+ stories, including the world premiere of director Andrew Guerrero's first feature film, Come Into Your Own.
The night begins with shorts program "Make Your Own Magic," a collection of stories about magic in various forms and creating ones' own solutions through determination, from literal magic to healing from mental illness to ...
Read More>>
By: Berkshire Hathaway Home Services California Properties
| June 19, 2019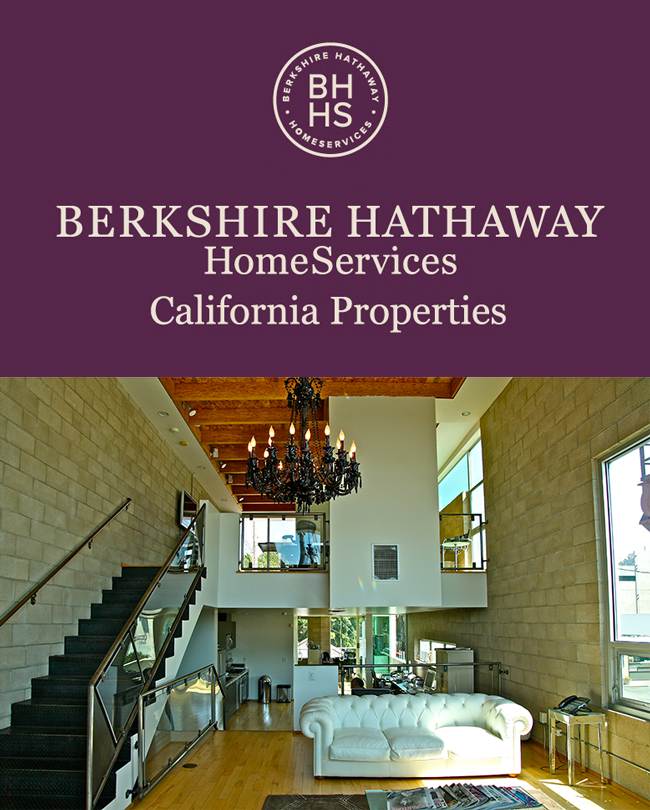 Versatile live/work space in the best area of Melrose. Blocks away from the studios. The best and only loft in the complex with 3 walls of double pane windows and 3000 Sq. Ft that in combination with its spectacular 24' soaring ceilings, bathe the space with natural light. The cinderblock walls offer you energy efficiency and privacy from your only neighbor with an adjoining wall. Hardwood floors, 2 1/2 marble bathrooms, kitchens with SS appliances. ...
Read More>>
By: Instinct Animals for Film
| June 18, 2019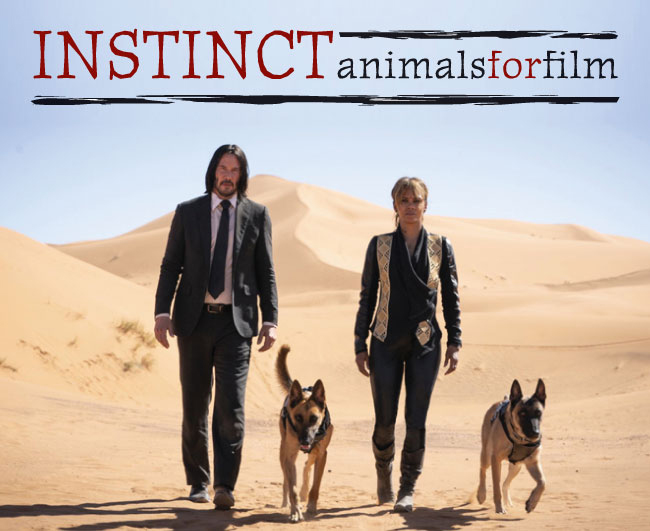 John Wick 3 Dogs, Explained
At its core, beneath the endless headshots, neck snaps, pencil stabbings, and katana motorcycle chases, the John Wick franchise is all about the dogs. It was the murder of the beagle pup Daisy that sent Keanu Reeve's retired assassin back into the killin' game in the first film, and it was Wick's new best pitbull bud that was running beside him when he was declared "excommunicado" at the end of ...
Read More>>
By: Champion Site + Sound
| June 17, 2019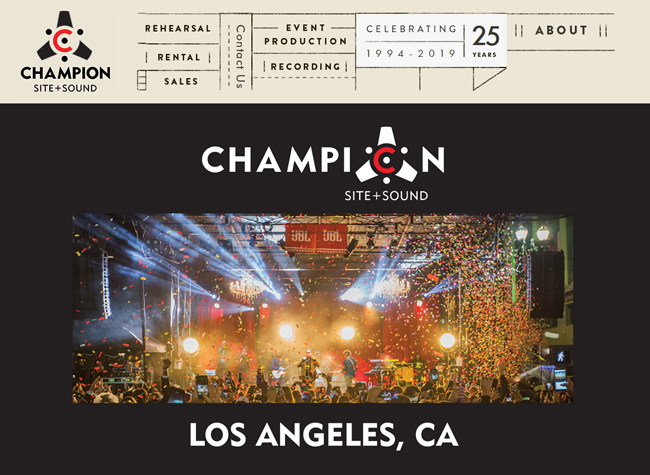 Now in its 21st year as the premier destination in Los Angeles for all things music industry related, Champion Site + Sound Studios boasts the most comprehensive rehearsal sound stage, rental service, and recording facility on the East Side.
The new Champion Site + Sound - located just minutes from Silver Lake, Echo Park, Downtown, and Hollywood - sits in the cozy Atwater Village neighborhood, right off the 5 and 2 freeways.
Since ...
Read More>>
By: Safari Technologies
| June 14, 2019
Mastery is the art of making something difficult appear easy.
Safari is best known for being the choice of global brands such as BMW, Harley-Davidson, Jaguar, Porsche, and Mercedes-Benz by being instrumental in producing the work to launch over 800 ad campaigns. Our HQ is right here in Los Angeles, CA but, we also have rigs ready for action throughout the Midwest in Detroit, Chicago and Texas. Every technician on the Safari crew is a ...
Read More>>
By: Extreme Lighting & Grip
| June 13, 2019
We carry over 1,000+ items of grip and electrical equipment for rent in Las Vegas. Same day pick-up or delivery.
Extreme Lighting & Grip is a full-service Lighting and Grip rental company located in Las Vegas, NV. Whether your production is large or small we have exactly what you need in a size that fits your budget.
We are gaffers who use this same equipment for our own jobs. So you can expect to ...
Read More>>
By: BLT STUDIOS
| June 12, 2019
Grand Opening Special: Save 20%!!!
On May 29, 2019 BLT Enterprises, of Santa Monica, CA. completed the purchase of four fully-equipped Sound Stages located in the heart of Hollywood. Rebranded as BLT Studios, each Stage is equipped with a 3 wall cyclorama, and state-of-the-art amenities, including fully equipped production offices, celebrity green rooms with private rest rooms, 4K monitors supplying feeds from the stage, ample make-up and wardrobe rooms, silent A/C, fiber-optic 250 up/down ...
Read More>>
By: New Filmmakers Los Angeles
| June 11, 2019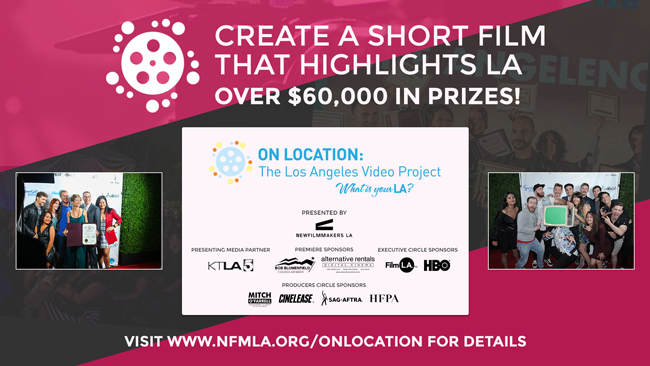 CREATE A FILM FOR THE 2019 NFMLA ON LOCATION: LOS ANGELES VIDEO PROJECT
NewFilmmakers Los Angeles (NFMLA) is thrilled to invite you to create a short film for the 2019 On Location film competition! Tell us your story in a narrative, documentary, commercial or animation format that positively highlights Los Angeles to the rest of the world. Create original, branded entertainment with Los Angeles as the experience. These short films will celebrate our fabulous City ...
Read More>>
By: Kordz, Inc.
| June 10, 2019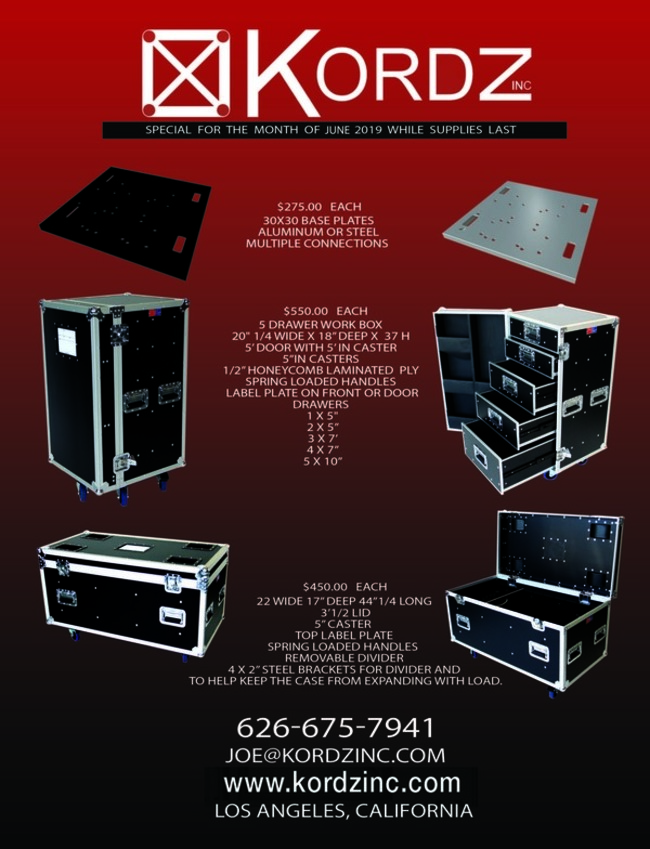 Trusses are in high demand across a wide variety of different industries. Whether you're in construction or theater, chances are you'll need to make use of a truss in Los Angeles, CA at some point in time! When that time comes, make sure you're calling the truss experts at Kordz, Inc. We're well-known in the area for truss manufacturing, producing high-caliber aluminum products in any specification you might demand. We specialize in trusses for lighting ...
Read More>>
By: Mailbox Toluca Lake
| June 7, 2019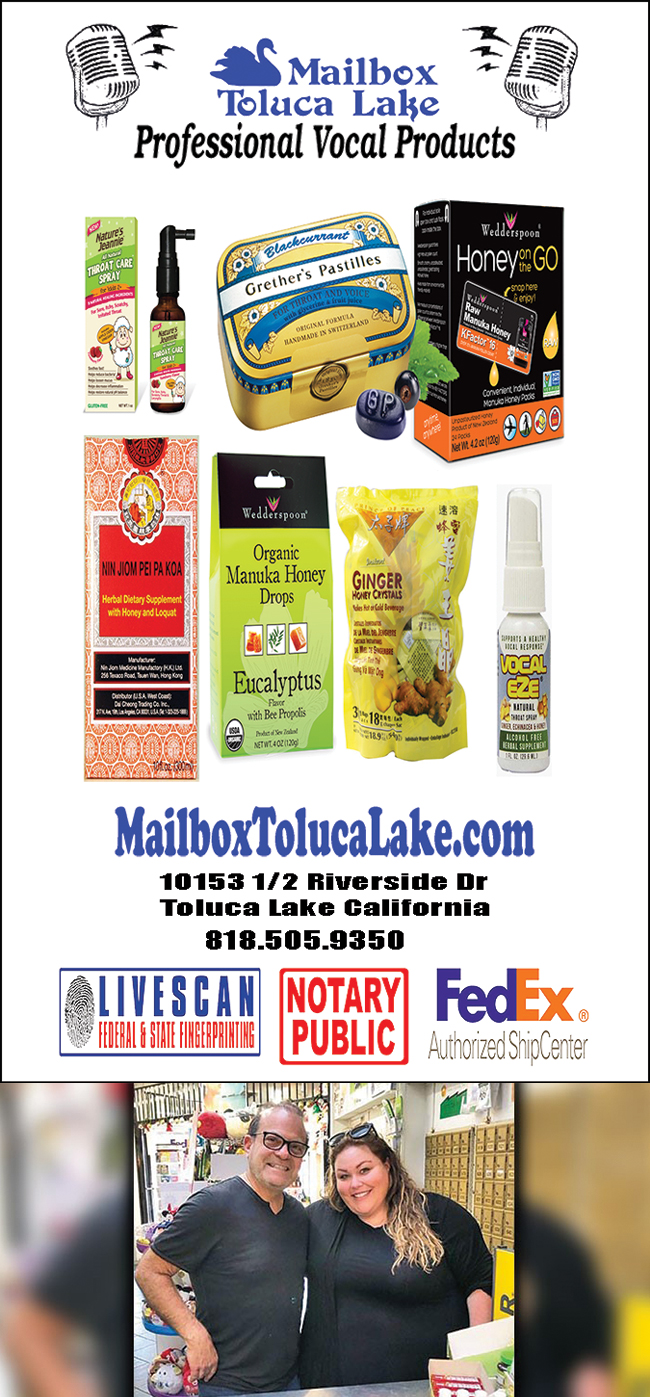 Besides postal services, he specializes in vocal health products - Ginger Honey Crystals Tea, Red Ginseng Royal Jelly and more...
Mailbox Toluca Lake seems like a typical post office box business with its exterior blending in with a row of other storefronts at 10153 1/2 Riverside Drive. But inside this shop it's a whole different story.
For decades known as the unofficial "Town Hall for the Entertainment Industry," it's where ideas for movies and shows have been hatched and where there are at least 1,000 mailboxes designated to mostly people in the industry. Of course, FedEx, postal services and notary services are available.
Now the store is just as well known for the voice and throat remedies sold by owner Jonathan Kramer, informally known as "Doctor Voice to the Superstars." His products combat laryngitis, hoarseness and other ailments of singers as well as those doing voiceovers. "I've owned ...
Read More>>
By: CONCENTRIX
| June 6, 2019
The music of renowned composer Fred Story, founder of Concentrix Music and Sound Design, Inc., - who composed and produced the original score featured within the multi-award winning documentary film "Robert Shaw: Man of Many Voices" - will be heard nationally when that special film airs on the PBS "American Masters" series June 21st. Story's original score, written for a chamber string ensemble, was performed by The Bechtler Ensemble, with Alan Yamamoto serving as ...
Read More>>
Production Resource Directory
The Creative Handbook is the most comprehensive production resource available. Designed to help you find the many production related vendors ensuring a perfect fit for you. Whether you're searching for specifics like stage rentals, photographic labs, industrial props or the best 3D animation companies in the world, we've got you covered. If you're just getting started we can connect you with everything you need from production companies, commercial production companies, camera rentals, extras casting, set construction, scenery backdrops, picture vehicles and the most exclusive film locations in the world. From there we can help you find costume rentals, costume makers, kitchen props, historical props, and post production houses. If you're ready to show your film we've got screening rooms, videotape duplication, promotional apparel and event production companies to help you along the way. The Creative Handbook is the leading source regarding information on film incentives, location for filming and film commissions in the entertainment industry. The Creative Handbook is your number one LA Production Resource Directory.