UNDERSTANDING GLASS STRENGTHENING HEAT TREATED FOR EXTRA STRENGTH
Heat strengthening of glass is achieved by increasing the temperature of the glass to a point slightly below the softening point of the material and then immediately and quickly quenching the glass - generally by blowing volumes of cooler air on the surfaces to cool suddenly while the interior of the glass is still hot and expanded. The surfaces become compressed and the interior of the glass is still hot and expanded. The surfaces are in compression and interior mass is in tension. The glass will release the tension when the surface compression layer is penetrated.
Horizontal glass strengthening is accomplished by placing the glass parts on ceramic rollers in a furnace that heats both surfaces of the parts with the quenching occurring sequentially on polymer ringed wrapped rollers in the quench zone of the equipment.

READ MORE>>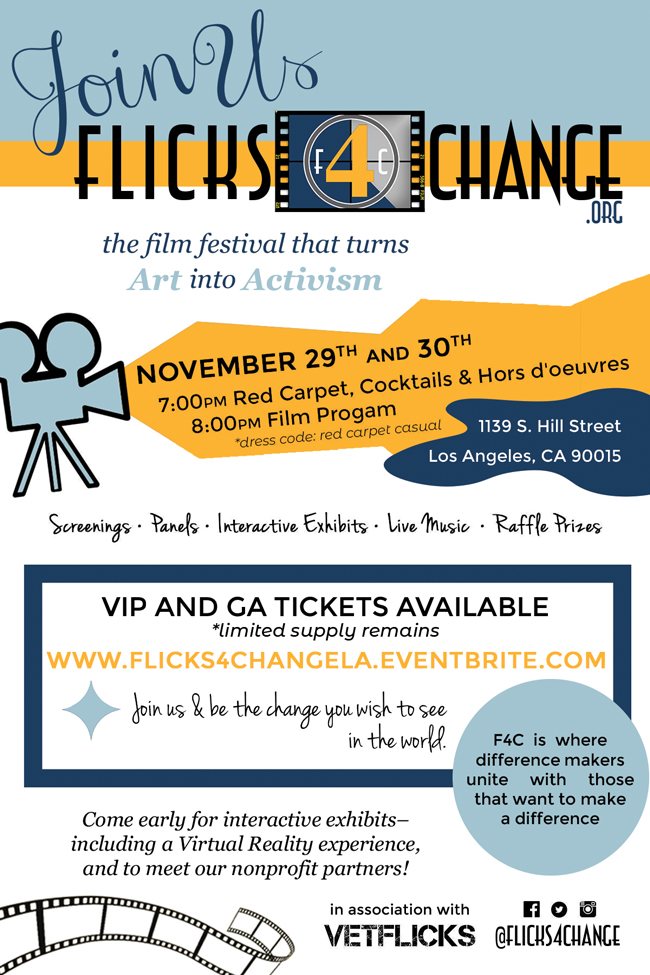 Thanks to a Simi Valley film studio, movie ranch will be built on Waste Management land

By: Allied Studios | Mike Harris | VC Star
| November 29, 2018
STAGESTEP FLOORING - The Star at Starwest Studios

By: STARWEST STUDIOS
| November 28, 2018
Jackie Taylor to Deliver Keynote Address at USITT

By: USITT
| November 27, 2018
Compare WebCasting Live Stream vs Wirecast with Bill Milling

By: American Movie Co.
| November 26, 2018
2019 ECA Call For Entries Now Open

By: LOCAL ICG 600
| November 20, 2018
The 2018 AIFF Schedule is Here!

By: Anchorage International Film Festival
| November 19, 2018
The Future Group and Riot Games Collaborate on Augmented Reality Performance by K/DA at 2018 League of Legends World Championship Finals Opening Ceremony Presented by Mastercard

By: The Future Group | Riot Games
| November 15, 2018
Vista Studios: A Studio Built for the Future

By: Vista Studios | Andy Vasoyan
| November 15, 2018
Board Patrol: Completes 20,000th location!

By: Board Patrol
| November 14, 2018
Rose Brand's Dazzling Event Decor!

By: Rose Brand
| November 13, 2018
Allied Studios: Huge Studio / Backlot Campus

By: Allied Studios
| November 12, 2018
Celebrating 50 years: A half century of rating films and informing parents

By: MPAA
| November 9, 2018
Newly Tapped NBC Co-Chairs George Cheeks and Paul Telegdy to Keynote NATPE Miami 2019

By: NATPE
| November 8, 2018
Michael Douglas Inducted to the Walk of Fame on November 6

By: Hollywood Chamber of Commerce
| November 7, 2018
Film Scouting With Alison Naifeh: Finding the perfect cinematic spot

By: LANCE MCDANIEL
| November 6, 2018
M3 CREATIVE MARKS 15TH ANNIVERSARY AS A FULL-CIRCLE CREATIVE CONTENT AGENCY FOR FILM, TELEVISION, AND BRANDED MARKETING CAMPAIGNS ACROSS MEDIA PLATFORMS

By: M3 CREATIVE
| November 5, 2018
By: NEVADA FILM OFFICE
| November 2, 2018
Get the Best Selection of Holiday Production Needs Now from Rose Brand

By: Rose Brand
| November 1, 2018
Rise Motion Pictures Studio is offering a special rental deal, for a limited time.

By: Rise Motion Pictures
| October 31, 2018
Natalie Portman Conversation Added to AFI FEST 2018

By: American Film Institute
| October 30, 2018
Pacific Media Expo Music Guest of Honor: haru

By: Pacific Media Expo
| October 29, 2018
By: Set Decorators Society of America
| October 26, 2018
DENVER FILM FESTIVAL ANNOUNCES LIST OF ATTENDING FILMMAKERS

By: DENVER FILM FESTIVAL
| October 25, 2018
TERADEK BOLT DSMC2 NOW SHIPPING

By: TERADEK
| October 24, 2018
Cleanbox October speaking engagements & new partnership THIS WEEK VR Days Europe; Attractions Tourism & Leisure Middle East


By: Cleanbox
| October 23, 2018
Mailbox Toluca Lake's Jonathan Kramer is also known as throat remedy specialist 'Dr. Voice'

By: Clint Lohr | Mailbox Toluca Lake
| October 19, 2018
Night Lights by Bebee...Unmatched by anyone, anywhere, anytime!

By: Night Lights By Bebee
| October 18, 2018
By: Wilcox Sound | Hide-A-Mic
| October 17, 2018
Stun Expands Agency's Consumer Brands Team - Promotes Matt LeBoeuf to VP, Consumer Brands

By: Stun
| October 16, 2018
HAUNTING MANSIONS for TV, Film Shoots & Special Events!

By: Location Connection
| October 15, 2018
ICG Sponsors NAB Show NY Panel on How New Techniques are Changing Multi-Cam TV

By: INTERNATIONAL CINEMATOGRAPHERS GUILD
| October 12, 2018
Can You Ever Forgive Me? - October 13th, 2018

By: NEWFILMMAKERS LA
| October 11, 2018
Second Annual Travel Video Awards to be Held at 2019 NAB Show

By: NAB Show
| October 10, 2018
DCS Post Production Expo 2018 - October 20th at Canon Burbank

By: Digital Cinema Society
| October 9, 2018
Denzel Washington to Receive 47th AFI Life Achievement Award

By: American Film Institute
| October 8, 2018
Day with the Set Decorator: Criminal Minds

By: The Set Decorators Society of America
| October 5, 2018
SUBMISSIONS FOR THE 23rd ANNUAL ART DIRECTORS GUILD EXCELLENCE IN PRODUCTION DESIGN AWARDS OPEN ONLINE TODAY, OCTOBER 4

By: Art Directors Guild
| October 4, 2018
Bungalow Event Rentals is a Unique, Innovative Boutique Event Rental Company

By: Bungalow Event Rentals
| October 2, 2018
Mob Scene Retains Adam Vadnais as Vice President, Digital and Social, To Spearhead Agency's Digital/Social Marketing Team

By: Mob Scene
| October 1, 2018
E-Z Guide: Mixer/Recorder Bag Options

By: Location Sound Corp
| September 28, 2018
DESCRIBED AS "SHOPIFY FOR MUSIC LICENSING," SOURCEAUDIO LAUNCHES NEW DIY YOUTUBE WHITELISTING CAPABILITY FOR E-COMMERCE ENABLED MUSIC LICENSING SITES

By: SOURCEAUDIO
| September 27, 2018
Get Paid $100 for Referrals to Strickland's Set Services.

By: Strickland's Set Services
| September 26, 2018
By: Benay's Bird & Animal Rentals
| September 25, 2018
Get Rewarded with a Referral at Step and Repeat LA!

By: Step and Repeat LA
| September 24, 2018
LA Film Festival Celebrates Laurel Canyon Music with 'Echo in the Canyon' Opening

By: LA Film Festival
| September 21, 2018
On Location: The Los Angeles Video Project

By: NewFilmmakers LA
| September 20, 2018
LOWEPRO INTRODUCES NEXT GENERATION OF AWARD-WINNING PROTACTIC SERIES

By: Lowepro | Vitec Group
| September 19, 2018
Eclectic Encore Props introduces "Party in a Box"

By: Eclectic Encore Props
| September 18, 2018
ABOUT ALLIANCE GRIP TRUCK RENTALS

By: Alliance Grip
| September 18, 2018
SmartSource® Rentals, Serving the Entertainment Industry for Over 30 Years

By: SmartSource Rentals
| September 18, 2018
NantStudio moves into e-sports partnership with the L.A. Times and Daybreak Games

By: NantStudio
| September 17, 2018
Trust your Production Freight Logistics with Packair's Shipping Masters

By: PACKAIR
| September 14, 2018
Introducing a New Kind of Stock Video - Vimeo Stock

By: VIMEO | LAPPG
| September 13, 2018
By: Cine Gear Expo
| September 11, 2018
2018 AFI Latin American Film Festival Lineup Announced

By: American Film Institute
| September 12, 2018
Global Entertainment and Media Revenue Projected Over $2.4T By 2022

By: Producers Guild of America
| September 11, 2018
Save the date: Power Gems at Matthews Garage Sale

By: Power Gems
| May 25, 2018