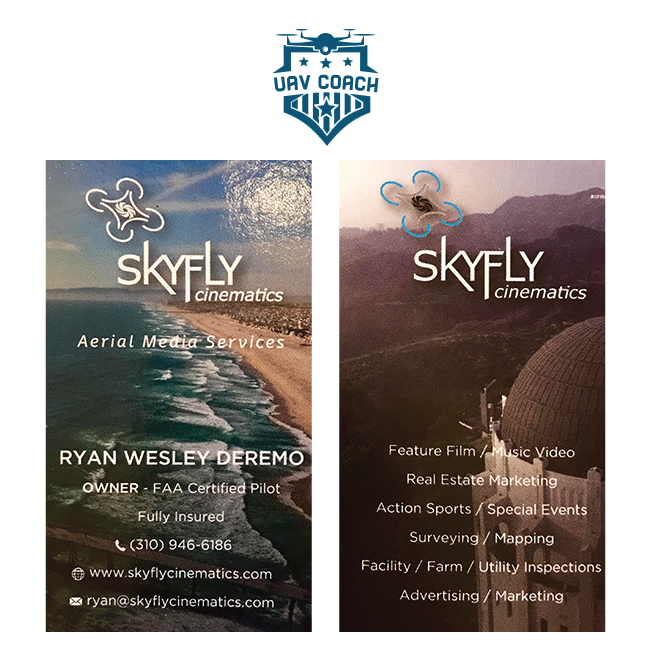 SIGGRAPH 2018 EMERGING TECHNOLOGIES FOCUS ON HEALTH AND HOME, STUDIO PROJECTS MERGE COLLABORATION AND INTERACTIVITY

By: ACM SIGGRAPH
| June 13, 2018
The American Black Film Festival Unites 10,000+ Movie Lovers for a Week of Star-Studded Film Screenings

By: American Black Film Festival
| June 12, 2018
ROB BREDOW, HEAD OF INDUSTRIAL LIGHT & MAGIC, TO DELIVER SIGGRAPH 2018 KEYNOTE ADDRESS

By: ACM Siggraph
| June 11, 2018
FI FELLOW CHRISTINA CHOE DEBUTS WITH IMPOSTER THRILLER 'NANCY'

By: Film Independent
| June 7, 2018
FRIENDS OF MINE CREATES INSPIRED SHOW PACKAGE FOR THE 2018 PROMAXBDA AWARDS SHOW IN NEW YORK

By: Friends of Mine
| June 6, 2018
AFI Launches Two Cinematography Programs for Women

By: American Film Institute
| June 4, 2018
"DEADPOOL 2" FILM COMPOSER TYLER BATES
TO BE KEYNOTE SPEAKER FOR THE 2018 PRODUCTION MUSIC CONFERENCE

By: The PRODUCTION MUSIC CONFERENCE
| May 29, 2018
SIGGRAPH 2018 TECHNICAL PAPERS PROGRAM TO PRESENT COMPUTER GRAPHICS INNOVATIONS FROM 38 COUNTRIES:
Chosen Research Projects Showcase Significant Advances
By Worldwide Scholars


By: SIGGRAPH 2018
| May 29, 2018
New York's largest prop company offers a walk through TV and film history

By: Eclectic Encore
| May 29, 2018
Save the date: Power Gems at Matthews Garage Sale

By: Power Gems
| May 25, 2018
Stock market value of Netflix eclipses Disney for first time

By: Netflix | Reuters | Noel Randewich
| May 24, 2018
The King of Fake Cash: Rich "RJ" Rappaport

By: RJR Props
| May 24, 2018
Mega Locations has been recently renovated to fit all your production needs.

By: Mega Locations
| May 23, 2018
Cinematographers and other motion picture professionals gather to celebrate diversity, inclusion and discussion - and start a process of moving forward. In this third report, we detail the panel "Inspiring the Industry."

By: The American Society of Cinematographers
| May 22, 2018
Viacom's SpongeBob keeps rights to 'Krusty Krab' restaurant name

By: Reuters | Viacom | SpongeBob
| May 22, 2018
Award winning Know Reality Pie for your Production!

By: Knowrealitypie.com
| May 21, 2018
Try some of the best pizzas in the world at the Los Angeles Center Studios!

By: Los Angeles Center Studios
| May 18, 2018
Ticketmaster Considers Replacing Tickets With Facial Recognition

By: Ticketmaster | Will Drickey | [a]list
| May 18, 2018
Jennifer Aniston to star in same-sex White House comedy film

By: Netflix | Reuters
| May 18, 2018
SIGGRAPH 2018 ART GALLERY "ORIGINS" TO REFLECT DIVERSITY & CULTURE: Art Gallery, Art Papers to Appear in 50th Anniversary Edition of Leonardo

By: Siggraph
| May 17, 2018
To Shoot or Not To Shoot - Calculate Optimal Pallet Loads and Forecast Preliminary Chargeable Weights with Packair's Freight Tools

By: PackAir
| May 16, 2018
FRIENDS OF MINE COMPLETES EXTENSIVE, NEARLY YEAR-LONG GRAPHICS PACKAGE FOR DIRECTV LATIN AMERICA, ENJOYED BY SOCCER FANS ACROSS LATIN AMERICA

By: FRIENDS OF MINE
| May 16, 2018
Key Code Media is hosting its 6th Annual POST NABSHOW

By: Key Code Media
| May 15, 2018
All Tame Animals corgis to promote Lifetime movie for Harry and Megan

By: All Tame Animals
| May 15, 2018
Attendee Registration for Cine Gear Expo LA 2018 is Now Open!

By: Cine Gear Expo
| May 15, 2018
THE SAFE & COMFORTABLE WAY TO LET TALENT WEAR YOUR TRANSMITTER!

By: Wilcox Sound and Communication
| May 14, 2018
11 YouTube Channels Every Filmmaker Should Be Following

By: Shutterstock
| May 11, 2018
INSTINCT, Animals for Film announces Wolves Unleashed

By: Instinct Animals for Film
| May 10, 2018
Rental Tracker - Rental Inventory Tracking Solutions.

By: Rental Tracker
| May 9, 2018
SKY TELEVISION SIGNS DEAL WITH RIPTIDE MUSIC GROUP: RIPTIDE WILL REPRESENT SKY'S NEW TRAILER MUSIC LABEL "WALL OF NOISE" ACROSS THE U.S.A. AND CANADA

By: RIPTIDE MUSIC GROUP
| May 8, 2018
Tivoli's 175th Anniversary Parade to Feature Float Designed by Walt Disney World

By: Tivoli & Disney World
| May 7, 2018
(Anti) Super Hero DEADPOOL Landing at 7-Eleven® Stores

By: AListDaily | DEADPOOL | 7-Eleven
| May 4, 2018
15% OFF! For Cinco de Mayo at Step and Repeat LA

By: Step And Repeat LA
| May 3, 2018
Studio Wings finishes flying stunts on Fox's 9-1-1, SEAL Team and NCIS-LA.

By: Studio Wings
| May 2, 2018
5TH ANNUAL CHAPMAN/LEONARD PRODUCT SHOWCASE 2018

By: Chapman/Leonard
| May 1, 2018
How Do Artworks Get Onto Movie Sets? We Asked the CEO of Newel, the Decorative-Arts Retailer to the Stars

By: Newel Props
| April 30, 2018
Strickland's Window Coverings Set Services Opens New Georgia Location

By: Strickland's Blinds
| April 27, 2018
Crystals, Cabanas, Carnations and More! ACME's custom creations for AMEX Platinum house 2018

By: ACME Made in America
| April 26, 2018
About the Film in California Conference

By: Film In California Conference
| April 25, 2018
7 Filmmaking Cameras You Can Get for Under $1,000

By: Shutterstock | Robbie Janney
| April 24, 2018
PMA EXPANDS GLOBAL FOCUS, NAMES NEW BOARD MEMBERS, AND ANNOUNCES LOCATION & DATES FOR 2018 PRODUCTION MUSIC CONFERENCE

By: Production Music Association
| April 23, 2018
LINE 204 APPROVED TO BREAK GROUND ON 240,000-SQUARE-FOOT SUN VALLEY STUDIO COMPLEX IN SEPTEMBER 2018

By: Line 204
| April 20, 2018
Vitec Imaging Solutions wins Nine Red Dot Design Awards 2018

By: The Vitec Imaging Solutions
| April 19, 2018
Really Slow Motion Celebrates Five Year Anniversary: Agus Gonzalez Lancharro's Original Music for Trailers Company Helps Promote the Biggest Releases From Marvel, Lucasfilm, and Every Major Movie Studio

By: Really Slow Motion
| April 18, 2018
Safari Technologies for Jaguar Shoot

By: Safari TEchnologies
| April 17, 2018
The Magical Ephemera of New York City's Biggest Prop House

By: Eclectic / Encore Props
| April 17, 2018
Filmotechnic USA is now open for business in Dallas, Texas.

By: Filmotechnic USA
| April 16, 2018
Blue Cloud Movie Ranch hosts first ever Bear Grylls Survival Challenge!

By: Blue Cloud Movie Ranch
| April 16, 2018
Ridge Route Ranch is SoCals film location that's more than interesting... it's spectacular!

By: Ridge Route Ranch
| April 13, 2018
Albino python of All Tame Animals currently in a production at the Met

By: All Tame Animals
| April 12, 2018
XR-PRO Pro MovieMaker Gear of the Year 2017 WINNER!

By: GLIDECAM
| April 11, 2018
RIPTIDE MUSIC GROUP EXPANDS TEAM WITH TWO MAJOR NEW HIRES: FORMER FOX SPORTS MUSIC VP JANINE KERR NAMED CREATIVE DIRECTOR, AND FORMER ANT FARM MUSIC SUPERVISOR TAYLOR AMAZAN NAMED CREATIVE MANAGER FOR TRAILERS - RICHARD HELLSTERN PROMOTED TO VP, OPERATIONS

By: Riptide Music Group
| April 10, 2018
PROMINENT BOSTON-BASED MUSIC COMPANY GRATITUDE SOUND EXPANDS INTO WEST COAST & OPENS LOS ANGELES OFFICE: Gratitude Provides Original Music and Licensing for Advertising, Film, TV and Multi-Media Projects- Scott Feldman is Named Producer, Gratitude Sound West

By: Scott Feldman & Bryan Hinkley of Gratitude Sound West
| April 9, 2018
Step and Repeat LA Rolls Out the Red Carpet for Seth Rogen's Annual Hilarity for Charity Gala

By: Step and Repeat LA
| April 6, 2018
SOURCEAUDIO LAUNCHES BETA RELEASE OF THEIR PLATFORM EXTENSION ALLOWING ADOBE PREMIERE USERS TO ACCESS PLATFORM DATA WITHOUT LEAVING THEIR ADOBE EDITING ENVIRONMENTS

By: SourceAudio
| April 5, 2018
NAB Show Conference Showcases Machine, Deep Learning and Artificial Intelligence for Filmmaking

By: National Association for Broadcasters
| April 4, 2018
Amazing Animal Casting Atlanta!

By: Animal Casting Atlanta
| April 2, 2018
We want to let you know POWER GEMS is moving


By: Power Gems
| March 29, 2018
3 TIPS FOR FILM PRODUCTION LOGISTICS EXCELLENCE

By: PACKAIR
| March 28, 2018
AWARD WINNING FRIENDS OF MINE CREATIVE DIRECTOR JEREMY LINDENMIER HELPS OTTERBOX ENVISION UNIQUE SEVEN PART GLOBAL BRAND FILM "PASS IT ON"

By: FRIENDS OF MINE | OTTERBOX | "PASS IT ON"
| March 27, 2018
Mailbox Toluca Lake's Jonathan Kramer aka 'Doctor Voice' announces new throat remedies, vocal health products

By: Mailbox Toluca Lake | Clint Lohr
| March 23, 2018
NAB SHOW TO FEATURE VISUAL EFFECTS MASTERS BEHIND 'STRANGER THINGS 2'

By: National Association of Broadcasters
| March 22, 2018
By: Set Decorators Society of America International
| March 21, 2018
Beautiful Spring Backdrops at Step and Repeat LA!

By: Step and Repeat LA
| March 21, 2018
Atlanta Crane Workshop with Chapman/Leonard

By: Chapman/Leonard
| March 21, 2018
Learn what the FCC Frequency Reallocation Means for Your Wireless Broadcast Equipment at NAB 2018

By: Bexel
| March 20, 2018
AFI FEST 2018 Announces Key Dates and Call for Entries

By: American Film Institute
| March 20, 2018
By: Film Con Hollywood
| March 19, 2018
Elevating Technology Rentals the eTech Way

By: eTech
| March 16, 2018
Jules Sylvester Hollywood's go-to man for the creepy and the crawly

By: Jules Sylvester's Reptile Rentals
| March 15, 2018
ELVIS DURAN TO BE INDUCTED INTO NAB BROADCASTING HALL OF FAME

By: National Association of Broadcasters
| March 14, 2018
Ark Wranglers: Animal Actors For Film - TV - Print - Music Video

By: Ark Wranglers
| March 14, 2018
Steve Berens' Animals of Distinctions "Taj" in this season of "Stranger Things".

By: Steve Beren's Animals of Distinction
| March 14, 2018
San Francisco Video Equipment Rental Company 'Glitter's'

By: The Little Giant Lighting & Grip Co.
| March 13, 2018
Sloths Quickly Taking Over Hollywood with All Tame Animals

By: All Tame Animals
| March 12, 2018
PAUL BRADY's DIT/Phantom Flex4K: PHANTOMFLEX4K.COM

By: PHANTOMFLEX4K.COM
| March 9, 2018
The Entertainment Industry's Largest Collection of Wild & Exotic Birds: Benay's Bird & Animal Rentals

By: Benay's Bird & Animal Rental
| March 8, 2018
You're invited! Come Find Us at USITT

By: Rose Brand
| March 7, 2018
The Animal Actors at The Lazy SP

By: THE LAZY SP
| March 6, 2018
Mob Scene Names Brett Abbey as CFO

By: Mob Scene
| March 6, 2018
John Wm. Hart, III Insurance Agency announces a strategic merger with MFE Insurance Brokerage.

By: John Wm. Hart
| March 6, 2018
Animal Management and Behavior Training LLC, is a positive reinforcement animal training company that specializes in dogs, cats and horses.

By: AMB TRAINGING
| March 5, 2018
Whether you are an award recipient, a project contributor or you just want to be in the room as we celebrate this year's awards for outstanding achievement in themed entertainment

By: THEA
| March 2, 2018
THE NEW TRENDING FILM LOCATION - COLOMBIA

By: PACKAIR
| February 28, 2018
GETTING THE SHOT YOU DESIRE: 5TH ANNUAL CHAPMAN/LEONARD PRODUCT SHOWCASE 2018

By: Chapman-Leonard
| February 28, 2018
By: VER
| Febraury 26, 2018
1 Million USD offer to current New Media Film Festival Grand Prize Winner - The Dark & The Wounded

By: New Media Film Festival
| February 2, 2018