industry news
The Latest Industry News for the Exciting World of Production.
Creative Handbook puts together a bi-monthly newsletter featuring up-to-date information on events, news and industry changes.
Add My Email
By: Performing Animal Troupe
| May 16, 2019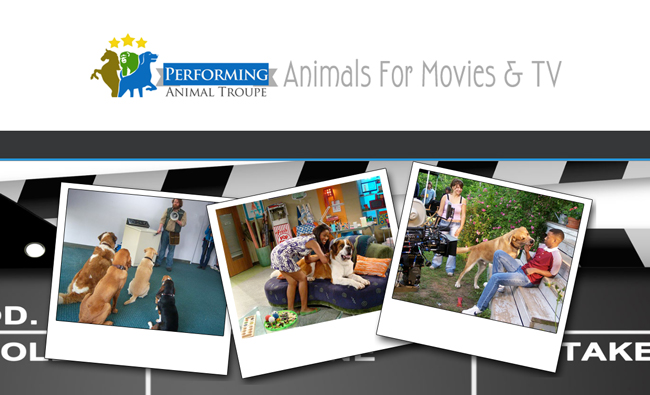 Extensive Experience
We have supplied trained animal actors and experienced trainers, handlers and wranglers for movies, TV, commercials, photography, videos & live shows for over 30 years.
Professional Animal Trainers
We do it all including script breakdowns, budgeting & consultations (always free!), animal training & handling, animal coordination, animal-related stunts, on-camera animal handling, and traveling to domestic and foreign locations.
Animals For Any Project
We are home to over 200 sought-after and well-loved animal stars and we have access to many, many more. Check out our searchable database in the upper right corner, or just give us a call!
Award Winning Animal Talent
Our animals have been honored with awards such as the People's Choice Award for Best Animal Actor, to the "Animal Oscar" (PAWSCAR) for Best Animal in a Leading Role, given out by the American Humane Association.
A Few Of Our Credits...
Though our main facility is in Southern California, we supply trained animals all across the country, and internationally as well. We have local trainers & wranglers in several states, and if that doesn't cover you, our people & animals can travel anywhere you need us to.
Performing Animal Troupe
4154 West Ave N
Palmdale, CA 93551
Office: (661) 722-1497
Fax: (661) 722-1498
patanimal@gmail.com