industry news
The Latest Industry News for the Exciting World of Production.
Creative Handbook puts together a bi-monthly newsletter featuring up-to-date information on events, news and industry changes.
Add My Email
January 27, 2021

This new standard part keeps the application secured in place while the high surface quality finish prevents dirt from adhering.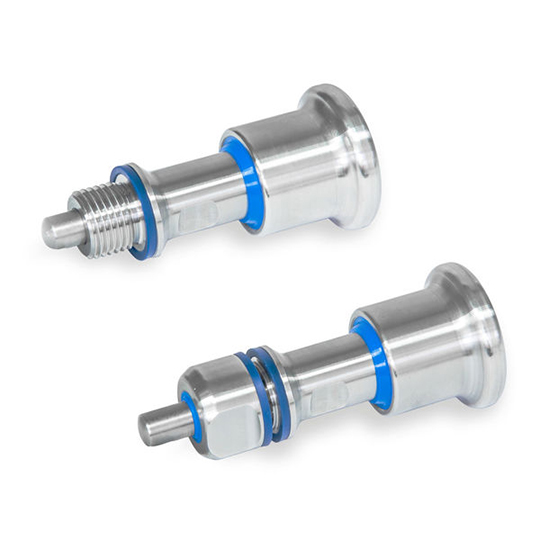 Hygienic cleanliness is not only an essential prerequisite in the food, medical, and pharmaceutical industries. Other areas of industry, such as the paint manufacturing process also take advantage of high hygienic standards.
When using typical components, production machines and their environments require thorough cleaning. This means time-consuming costly disassembly and long machine downtimes, that is not the case when using components of hygienic design: These standard parts are made of high-quality materials with particularly smooth surfaces, making them significantly easier to clean, especially while still installed.
To continue this trend, Winco is now expanding its hygienic design product family with a new indexing plunger. The new
GN 8170 stainless steel indexing plungers
are intended for use in areas requiring sanitary equipment. They are available in lock-out or non-lock out types with a sealing lock nut that creates a totally hygienic version or without a sealing lock nut.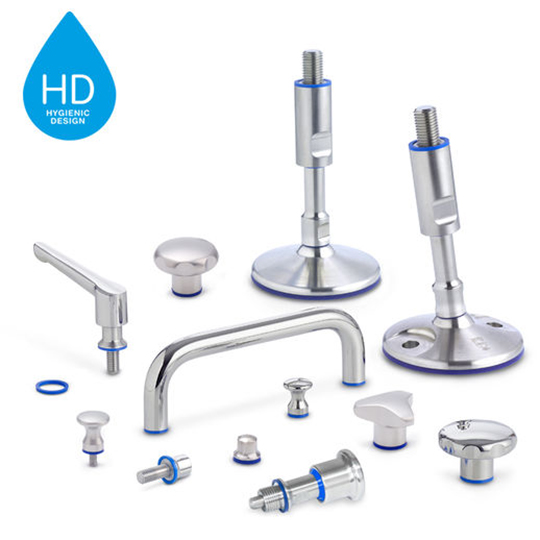 DGUV Test Certifications
The following
Hygienic Design products
are now certified according to "DGUV Test":
Stainless Steel Adjustable Levers GN 305
Stainless Steel Cabinet "U" Handles GN 429 - Polished Type
Stainless Steel Indexing Plungers GN 8170
The DGUV Test mark "Hygienic tested" confirms that the
hygienic requirements based on European regulations are met.
More information can be found at
www.jwwinco.com
Contact
Direct:
262-957-5120
Office:
800-877-8351
Email:
djhansher@jwwinco.com
Web:
www.jwwinco.com