industry news
The Latest Industry News for the Exciting World of Production.
Creative Handbook puts together a bi-monthly newsletter featuring up-to-date information on events, news and industry changes.
Add My Email
By: Arsenal FX
| July 30, 2014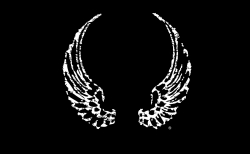 Arsenal FX, a leading Visual Effects Post Production studio specializing in high-end commercial finishing, has appointed Kira Karlstrom as Business Development Executive. Previously, she was a Manager in the Live Events Division at Marvel Entertainment.

As Arsenal FX's Business Development Executive, she will be responsible for procuring new clients and identifying fresh business ventures and opportunities. Karlstrom's immediate focus will be to strategically strengthen and further position the Arsenal FX brand. This includes leading an effort to integrate the animation discipline in the Arsenal FX Design Department to customize content and messaging through visual storytelling across multiple platforms.

"Kira is an award-winning creative producer with a keen expertise and years of experience in animation, live action and broadcast television," said Mark Leiss, Managing Partner of Arsenal FX. "She is a proven leader and an executive who is equally comfortable with both the business and creative sides. Her unique set of skills is a true asset to our team."

"My goal is to reinforce the client partnerships we already have and foster new relationships by bringing in unique and cutting edge creative talent," Karlstrom said. "Championing this talent will allow us to be more than just a traditional post production VFX studio, but also the 'creative ideation' that will give us the flexibility to expand in the marketplace."

"I see opportunities to broaden our work into co-branded TV spots, network animation, and live events, as well as commercial and digital content," Karlstrom adds. "These new avenues are crucial not only for our brand, but, more importantly, for our clients. And, it will allow us to compete with any full-service post production, VFX or design studio."


ABOUT KIRA KARLSTROM:
Prior to joining Arsenal FX in July 2014, Karlstrom helped develop and manage the Live Events Division at Marvel Entertainment, where she was responsible for the branding of Marvel Intellectual properties through initiatives such as Disney attractions, theme parks, Broadway productions, live touring arena shows, and museums viewed by more than three million people annually. Karlstrom also produced the MARVEL/SONY consumer product photo-shoot for 2014's "The Amazing Spider-Man."

Prior to that, Karlstrom was a Producer and Art Director at ESPN, where she garnered seven Sports Emmy Award nominations. There, she produced and assisted in directing more than 20 high-end network animation packages and over 15 live action productions, concurrently working with numerous A-level talent, artists and athletes. ESPN projects on which Karlstrom worked include: the 2013 Global X-Games re-brand, 2010 EURO Cup, 2011 Women's World Cup, 2010 Men's World Cup, the ESPYs, NBA re-brand, the Longhorn Network, College GameDay Open, and Monday Night Football, to name a few.

Originally from Clarkston, Michigan, Karlstrom was an honors graduate in Graphic Design from Drexel University in 2007. She was a scholarship basketball player for Drexel, and later became a professional player in Club-Napoca, Romania. Karlstrom is a Cancer Motivational Speaker for various foundations, including the Jimmy V Foundation and Coaches vs. Cancer, as well as a Salutatorian Award recipient of an Entertainment Business Masters Degree from Full Sail University.

ABOUT ARSENAL FX:
Arsenal FX is an artist-driven, Visual Effects Post Production studio set within a boutique environment. The company specializes in commercial finishing. Arsenal FX enjoys a stellar reputation and a diverse global client base, spanning the industries of advertising, motion pictures, and television. Since its founding in 2008, Arsenal FX has contributed visual effects to many hundreds of commercial spots on behalf of such major clients as Sony, Coca-Cola, Dr. Pepper, Nie, Redbull, BMW, Beats By Dre, Bud Light, Hyundai, Audi, Lexus, Chevrolet, Mazda, McDonalds, State farm, U.S. Cellular, and dozens more. Please see: www.arsenalfx.tv