Change Region
New York
industry news
The Latest Industry News for the Exciting World of Production.
Creative Handbook puts together a bi-monthly newsletter featuring up-to-date information on events, news and industry changes.
Add My Email
By: Board Brothers Los Angeles, Atlanta
| September 4, 2018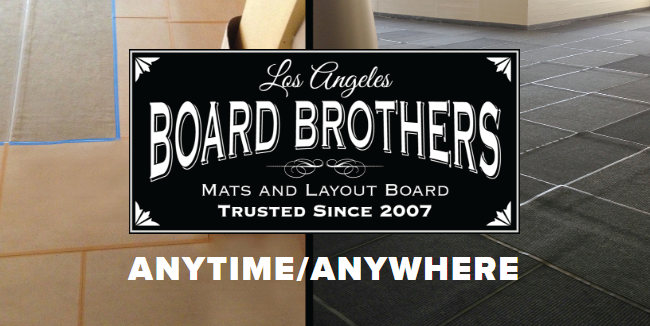 BOARD BROTHERS started in the spring of 2007 with a simple mission to be the best location protection company in the industry. Now more than 9 years later, Board Brothers is the only choice of many location managers, production coordinators and producers.

Our strong reputation is built on having layout techs who care about our clients, care about the locations they protect, and have tremendous pride in doing the best job possible.

No job is too small or too large and Board Brothers will work with ANY sized budget. You let us know where you need to be at and we will fully protect your location with the same attention to detail we apply to all jobs.

We pride ourselves in having a "light" environmental footprint. We believe the idea of "Being Green" is a foundational virtue, not one that can be commodified. We reuse materials and recycle what we can at every turn. Reusable materials such as Mats and Green Runner are used much more often now then ever before.

We never and HAVE NEVER wasted water cleaning our mats. To do so and claim being green would be a lie. Instead we use practices to clean our materials that are in line with our core values.

We'll spare you the recycle symbols and "eco" friendly talk.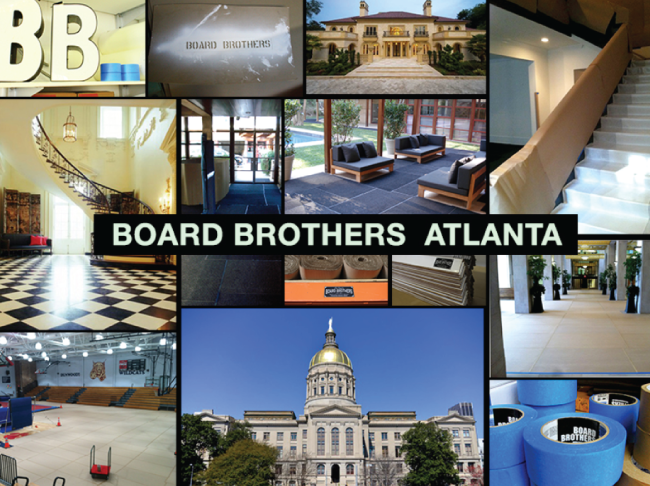 Our sustainable growth has brought the emergence of our
Atlanta, Georgia
branch. We now offer Restroom Trailers in Georgia. Ask us about our Deluxe Porta Lisa Restroom Trailers.