industry news
The Latest Industry News for the Exciting World of Production.
Creative Handbook puts together a bi-monthly newsletter featuring up-to-date information on events, news and industry changes.
Add My Email
By: Non-Stop Trailers
| August 28, 2015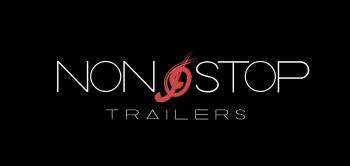 Non-Stop Trailers, Warner/Chappell Production Music's Trailer division, today released "Born of Legend," an album from the company's acclaimed Glory Oath + Blood catalog, to the public. The album is now available through major retail services, including iTunes and Amazon. Tracks from the new album include "Obsidian Sky," "Warriors of Csaba" and "Twilight Rising."

The release of "Born of Legend" to the public follows the successful releases of Non-Stop Trailers' Full Tilt "Ethos" and "Convergence" albums, as well as Xtortion Audio's "Critical Mass" and "Dramatic Protocol" albums.


Non-Stop Trailers' primary business supplies high-end epic music to the film trailer industry. The company is now also making these releases available to the consumer market.

To preview, purchase and download "Born of Legend" via iTunes, please see: https://itunes.apple.com/us/album/born-of-legend/id1028142274

About Non-Stop Trailers:

Non-Stop Trailers is Warner/Chappell Production Music's film trailer division, a worldwide leader in music and sound design specifically tailored to motion picture and video game advertising campaigns. Comprised of cutting-edge, boutique collections of music composed and produced specifically for trailers, including world-renowned brands like Full Tilt, Xtortion Audio and Glory Oath + Blood, Non-Stop Trailers has music featured in hundreds of well-known campaigns. Please see: http://nonstoptrailers.com/

About Warner/Chappell Production Music:

Warner/Chappell Production Music is a worldwide leader within the production music industry, with over 35 years of experience and success. It unites many of the most successful and respected independent brands in production music, including 615 Music, Non-Stop Music, Gari Music, Groove Addicts, V - The Production Library, and many others. The brands comprising Warner/Chappell Production Music have been the recipients of many industry awards, including multiple Emmy®, Telly, ADDY and Promax honors.

Warner/Chappell Production Music is a proud part of Warner Music Group, home to a collection of the best-known labels in the music industry, including Atlantic, Elektra, Fueled By Ramen, Rhino, and Roadrunner, as well as Warner/Chappell Music, one of the world's leading music publishers, with a catalog of more than one million copyrights worldwide. Please see: http://www.warnerchappellpm.com/