industry news
The Latest Industry News for the Exciting World of Production.
Creative Handbook puts together a bi-monthly newsletter featuring up-to-date information on events, news and industry changes.
Add My Email
February 17, 2021
Event and production organizers at locations that need to accommodate electric vehicles on a temporary basis require portable solutions that can be loaded in and loaded out as needed. Meet EV Safe Charge, a provider of just such a solution based in Los Angeles, CA and serving the entire U.S. and Canada. The company's EV Charge Mobile products can deliver up to 50 kW of DC power or 9.6kW of Level 2 power and can connect to existing site power sources. In some cases, this means diesel generators but in others it can be a direct grid connection. Both the smaller Level 2 chargers and the larger more powerful DC fast chargers are available for rental short or long-term.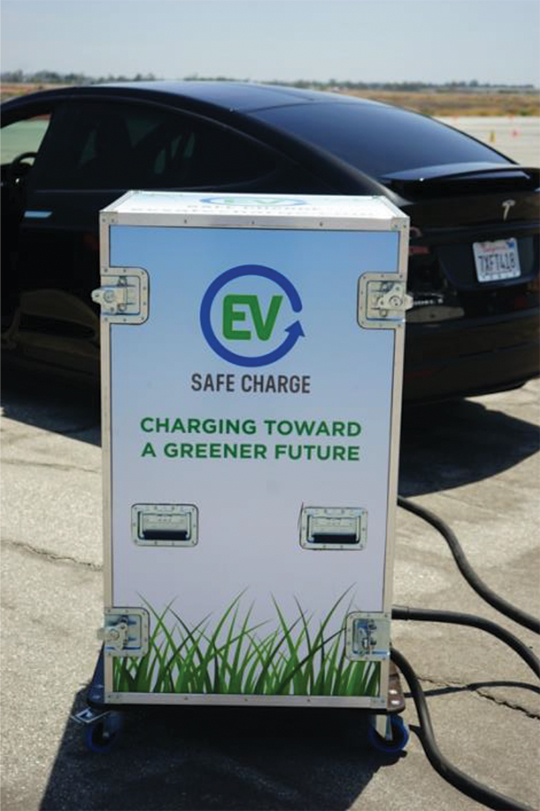 Founder and CEO Caradoc Ehrenhalt and the entire EV Safe Charge team are excited to work with production companies to help bring EV charging to the set. "We are thrilled to work with the amazing companies who are creating great entertainment and more, and who are committed to being green. Mobile EV charging is something we make easy so that productions of all sizes can offer this green service to cast and crew" said Caradoc. To make the use of its products more sustainable, EV Safe Charge offsets the greenhouse gas emissions from any generators used on location by planting trees with the Arbor Day Foundation.
EV Safe Charge rents equipment for cast and crew charging, on location shoots, on the lot shoots, premieres and wrap parties, or any other situation you may want EV charging. And their services aren't limited to just the LA metro area, EV Safe Charge has worked with customers across the country as well as in Canada.
EV Safe Charge received incredible feedback following a deployment at an on-site location for cast and crew of a major Hollywood motion picture. Providing EV charging on-site allowed EV drivers to use their own vehicles instead of renting ICE vehicles, demonstrating the studio's commitment to being green and doing their part to preserve the natural environment they were shooting in. Caradoc said: "we are proud to provide these kinds of solutions for studios and productions companies. We pride ourselves on our commitment to the environment and making it easy for our customers to share in that commitment. Working with entertainment companies is so exciting and a real step forward on our mission to help green our planet with our easy EV charging solutions."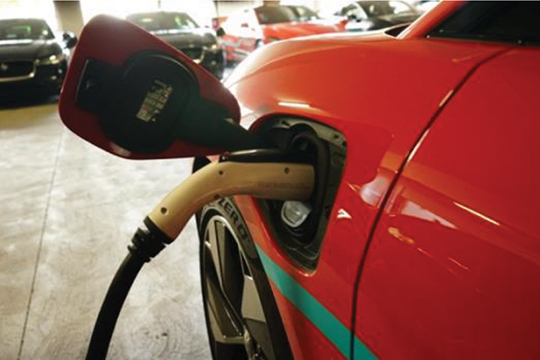 The company first put its product in the field when it provided the charging solution to Jaguar, which needed charging to support ride-and-drive events in order to promote the launch of its I-PACE electric SUV. Caradoc added: "We were put through a rigorous vetting process. The project required a partner that could not only provide portable Level 2 and DC fast charging stations but also the logistical support and project management to handle charging on such a prestigious and arduous series of large-scale nationwide events."
Since that first event EV Safe Charge has provided temporary EV charging solutions to major vehicle launches, corporate campuses and film shoots across the country and in Canada. EV Safe Charge works with you to schedule delivery, coordinate with your team for any training that may be needed, and is available for any and all technical assistance needs. Whether you are shooting on a studio lot in Hollywood with easy access to power or on a frozen lake in Bemidji, EV Safe Charge can provide you what you need for all your production EV charging needs - from a single vehicle to a fleet of vehicles they have a solution tailor made for you. In addition, the company provides fixed EV charger sales, installation and consulting. So whatever your needs in EV charging, EV Safe Charge has you covered.
Please contact them today at
844-EV-FOR-ME
or
info@evsafecharge.com
for all your EV charging needs, and visit them online at
evsafecharge.com
.