industry news
The Latest Industry News for the Exciting World of Production.
Creative Handbook puts together a bi-monthly newsletter featuring up-to-date information on events, news and industry changes.
Add My Email
Cinematographer John Pope Takes MōVI to Medieval Times

By: Freefly
| August 6, 2014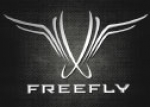 Cinematographer John Pope's recent undertaking was to create a 30-second national television spot for Medieval Times Dinner and Tournament attraction. With his imagination running wild, Pope prepared to capture footage of combat between jousting knights on galloping stallions with what he touts as "a tool of great ingenuity" ─ the MōVI™ M10 handheld camera stabilizer by Freefly Systems. "The MōVI M10 allows for booming up and down similar to a jib arm, a move that cannot be achieved with other stabilizer camera supports like the Steadicam. That opened up a whole new world of possibilities," he says. "I was also thankful it gave me a new set of eyes to see with. The director and I were able to improvise in the moment, which is important to me."

The MōVI M10 is a 3-axis digital camera stabilizer designed to hold camera packages up to 12-pounds, so it paired perfectly with Pope's Red Epic. "I enjoy using a two-camera approach on my shoots," he explains. "I mounted one camera onto the M10 for the entire day for both spontaneous and planned shots in conjunction with another Epic which was handheld or on sticks. We used Canon Cinema Primes because I like the look of the glass as well as the weight."

Pope also coupled the MōVI M10 stabilizer with one of Freefly's CineStar multi-rotors to fly a camera to positions that a crane operator could not achieve.
To obtain a montage of images that ranged from close-up and slow motion shots to clips of subjects propelling with excessive velocity, Pope put the M10 to the ultimate challenge. "The most impressive thing we did with the M10 was give it to the head knight as he charged at full speed while riding parallel with two other knights in a jousting battle," says Pope. "None of us were trained on horses, so this allowed us to get a unique perspective of the combating sequence."
To capture this, the MōVI's Dual Operator Mode made it possible for a second operator to remotely control the M10's pan and tilt functions. "Our second operator was able to grab what we needed by keeping the M10 positioned in the proper direction. We were shooting in 2K at 240 fps, which really limited our FOV [field of view] with the 24mm cine lens. This was a very unique shot that was extremely difficult to achieve, with a narrow window of success, but our ace team pulled it off! I'm very proud of how it turned out."
The MōVI M10 features Freefly's proprietary, state-of-the-art hardware, software and cutting-edge stabilization components ─ functionalities that Pope says he continues to explore while taking full advantage of the built-in controls. "I've been using it in Majestic Mode [single operator] for the most part. Each time I work with the MōVI it continues to amaze me," he notes. "It's an inspirational tool to tell a story with freedom and spontaneity."
A second team was filming with a Canon 5D Mark III on one of Freefly's CineStar systems to obtain the aerial shots needed. The crew again utilized Dual Operator Mode to allow pan and tilt on the MōVI to be controlled remotely while another operator flew the CineStar.
"We got some sweeping crowd shots as well as a few shots of charging horses coming out of the tunnel into the arena with the airborne 5D," Pope adds. "Overall, working with Freefly Systems' innovative products was a cinematic experience that was unshackled and uninhibited."
The 30-second spot for Medieval Times Dinner and Live Attraction airs on various television networks nationwide or may be seen at
https://vimeo.com/94006579
For information on Freefly Systems' MōVI M10, contact press@freeflysystems.com