industry news
The Latest Industry News for the Exciting World of Production.
Creative Handbook puts together a bi-monthly newsletter featuring up-to-date information on events, news and industry changes.
Add My Email
By: USITT
| July 23, 2014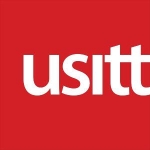 USITT has had great success with the mobile app for its major event, the Annual Conference & Stage Expo. Now it is expanding its reach well beyond any one event with an app that shares information year-round.

USITT 365 is available for most mobile technologies, from iPads to Androids, and is available from links at usitt.org/mobile. Sponsorship from Schuler Shook theatre planners and lighting designers is making the USITT 365 app possible.

The popularity of the app created for the 2014 Annual Conference made the transition to USITT 365 the next logical step noted David Grindle, USITT Executive Director. "When we had more than 4,000 downloads from people wanting up to date information about our Conference, we knew we had to find a way to make that happen year-round. We thank Schuler Shook for partnering with us to make this a reality."


Those who download the app can find connections to USITT's ongoing programming and information streams, including the next USITT Presents session in Nashville in August, the latest issue of TD&T magazine online, new job postings, and news about the Annual Conference to be held in Cincinnati in March 2015.

The app, created by a2z, includes a feature which allows USITT to share changes and information via its Buzz feature, plus connections to a variety of social media.

Putting the features our members and colleagues ask about most into one app will help keep USITT's network strong, Grindle said. There is no cost for the app or its updates, and those who have been downloading new ones for each Conference will find the 365 application updates itself every year for added efficiency.

USITT, the United States Institute for Theatre Technology, is the national association for technical theatre professionals. USITT membership offers access to a 4,000-member network, hands-on training workshops, new products, grants and awards, and the Annual Conference & Stage Expo. For information, visit www.usitt.org.