industry news
The Latest Industry News for the Exciting World of Production.
Creative Handbook puts together a bi-monthly newsletter featuring up-to-date information on events, news and industry changes.
Add My Email
ARSENALFX COLOR NAMES RANDY STARNES AS COLORIST; STARNES HAD BEEN A COLORIST WITH SONY STUDIOS COLORWORKS SINCE 2012

By: ARSENALFX
| July 14, 2014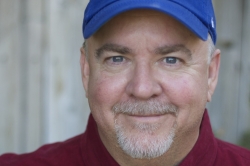 Santa Monica, CA, July 14, 2014 -- ArsenalFX Color, a leading TV post house, and a sister company to ArsenalFX, welcomes Colorist Randy Starnes. The announcement was made today by ArsenalFX Color Co-Founders Mark Leiss and Larry Field.

Most recently, Starnes had been a Colorist with Sony Pictures Studios' Colorworks Division, where he worked in their 4k television facility on dozens of 4k finishing projects since 2012. During his long career, he has performed television mastering services for such top TV series as "The Black List," "Masters of Sex," "The Big C," "The Client List," "Private Practice," "Grey's Anatomy," and "Desperate Housewives," as well as for TV movies including "Five More," "Sunset Bar," "Blue Lagoon" and "Steel Magnolias."

Regarding the announcement, Field said, "Randy brings with him a stellar resume as a mastering Colorist for television. He is a highly recognized and respected Colorist, having worked on numerous hit TV series, pilots, television movies and reality programming for more than 30 years. He is truly a valuable new asset to our team."

ABOUT RANDY STARNES:

Randy Starnes has been a member of the postproduction industry since 1981, and a Colorist since 1983. In addition to the TV projects cited above, he has also contributed his digital skills during his career to dozens of other popular TV shows including "Scandal," "Army Wives," "Bones," "Laguna Beach," "NYPD Blue," "The Visitor," "Dr. Quinn, Medicine Woman," "Northern Exposure," and many others.

Starnes began his career working on regional and national commercials, as well as TV movies, documentaries, short films, and the PBS series "Nova," before moving to Los Angeles in 1991 where he began specializing as a colorist for television. An early user of the Spirit Data Cine, Starnes was invited, along with five other American colorists, to visit the factory in Germany, where he was asked to provide feedback on a new film-to-data system. This was the advent of file based, film originated, postproduction.

Starnes has held several managerial positions with various post companies in Los Angeles, including serving as Director of Telecine at Digital Magic, The Post Group, Encore Video, and Hollywood Digital. Moving to New York in 1999, he consulted in building a new telecine department for Shooting Gallery/Gun for Hire in NYC. Working with engineer Thoma Thurau, Starnes oversaw the design and implementation of a three-telecine postproduction facility in Manhattan. Today, that site is known as Technicolor's Leroy Street facility.

Starnes returned to California in 2000 as Vice President/Director of Telecine at Westwind Media. That year, "NYPD Blue" became ABC's first high-definition primetime series - it was followed the next season by another ABC HD series, "The Practice." In 2003, Starnes formed a business servicing clients with a DaVinci 2k color corrector placed inside West Post Digital, a boutique post facility. There, Starnes offered services to the rapidly growing reality programming industry, with clients including MTV, and such TV shows as "Making the Video," "Punk'd," "Laguna Beach," "The Real O.C.," and "Extreme Makeover: Home Edition," among them.

In 2005, Starnes was hired back at Westwind Media as General Manager and Supervising Colorist. A native of Decatur, Georgia, Starnes served in the Marine Corps before beginning his career with a Georgia television station. He got his start in postproduction with VTA Atlanta, developer of the Da Vinci color correction system.



ABOUT ARSENALFX COLOR:

A sister company to ArsenalFX, ArsenalFX Color was founded in 2012 by partners Mark Leiss and Larry Field in Santa Monica, CA. In just a short time, the company has earned a strong reputation in Hollywood for providing the horsepower and top gear that major TV studios expect, within a personalized, comfortable, boutique-style environment.

Artist-driven companies ArsenalFX Color and ArsenalFX specialize in post services that range from dailies to delivery, including creative color, finishing, titling and visual effects, using the Autodesk platform of Flame, Lustre, Smoke, and Maya, along with Avid, Final Cut and After Effects platforms. ArsenalFX specializes in commercial finishing, while ArsenalFX Color specializes in television finishing. The sister companies often collaborate on various projects, as each has the ability to utilize the services of the other.

The company has the expertise and technology to provide virtual color and/or VFX sessions for any TV show, feature film, or commercial, regardless of its size or location, anywhere in the world. Field, a renowned Colorist, spearheads ArsenalFX Color's projects, along with Senior VFX/Flame Artist O.T. Hight, and Josh Baca, Conform Specialist/Technologist. Since its formation, ArsenalFX Color has been involved with post production on such hit TV programs as "Marvel's Agents of S.H.I.E.L.D.," "Bones," "The Bridge," "Turn," and "Salem."

Prior to the formation of ArsenalFX Color, high profile TV series to which Field and Hight contributed include "24," "Terra Nova," "Shameless," "The Simpsons," "Dollhouse," "Flashforward," "Nashville," and hundreds of others. ArsenalFX Color and ArsenalFX are located in Santa Monica, CA. ArsenalFX Color phone: 310/453-5444. The company website is: www.arsenalfxcolor.tv