industry news
The Latest Industry News for the Exciting World of Production.
Creative Handbook puts together a bi-monthly newsletter featuring up-to-date information on events, news and industry changes.
Add My Email
By: Eddie Paul
| July 9, 2014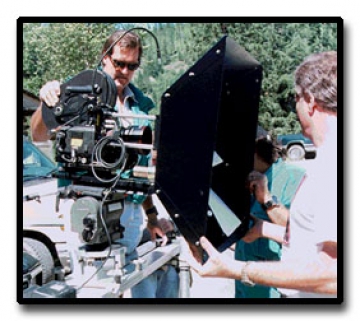 Circlescan 4D is the studio services division of E.P. Industries. Headquartered in El Segundo, California, Circlescan 4D specializes in leading-edge technology that takes visual entertainment to the highest level. Founder and President Eddie Paul has worked behind the scenes to provide film and television audiences with wild stunts, spectacular special effects, and the most memorable vehicles to ever appear onscreen. Circlescan 4D is the result of his over 40 years' entertainment industry experience combined with in-depth optics research.

For the first time ever,E.P. Industries is accepting offers on its Circlescan 4D division. This cutting edge technology solves many problems with current 3D systems. The entire technology is ready for market to be used on production completely revolutionizing the way 3D is produced and viewed.

Humans do not see in three dimensions; instead, we only see layered objects with perspective giving the illusion of depth to a scene. With only one object, we do not register depth; it takes at least two objects overlapping each other to convince the brain that one is in front of the other. We also learned that it takes time for our brains to begin simulating depth. With this knowledge, we were able to develop a technology that imparts a layered appearance and deepness to objects. Circlescan 4D delivers a picture that is closer to true vision than any other system available because it uses these discoveries to allow the viewer to see objects with infinitely variable degrees of dimension and movement.

Our new technology lends greater depth and realism to footage than traditional 3D processes. The trick with the older 3-D method is to make objects appear to jump out of a scene. Circlescan 4D takes the opposite approach. By adding depth to the images, the total visual experience is much closer to real life, like looking out of a window. With Circlescan 4D, it seems like you're part of the action.
The most versatile stereoscopic imaging method available, Circlescan 4D allows spectacular, fully dimensional images to be created and presented in film, video, television, computer graphic, and animation formats. The patented Circlescan 4D process enables the creation of "normal" looking color images that can be appreciated as two dimensional images without viewing glasses, but which yield dramatic and realistic depth when viewed with glasses. Many people can see the effects without glasses. However, once the Circlescan 4D glasses are on, viewers experience a new level of video realism.