industry news
The Latest Industry News for the Exciting World of Production.
Creative Handbook puts together a bi-monthly newsletter featuring up-to-date information on events, news and industry changes.
Add My Email
Click or Roll, Aesthesia Studio's Got You Covered

By: Aesthesia Studios
| July 1, 2014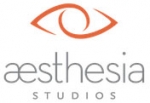 Situated between Silicone Beach and LAX, Aestesia is your best option for video production stages on the west side. With 10,000 sq ft of usuable space over 4 studios, multiple support rooms and grip and electric solutions we have hosted many successfull shoots for web and broadcast production. The recent upgrades of:

-Insul-Quilt
-Recycled sound panels on the ceiling
-Custom built Elephant Door.



ABOUT AESTHESIA STUDIOS
Aesthesia (es-thee-zhuh) noun ; the ability to perceive sensations

Through aesthesia, we experience. And when we experience fully we are inspired.

Aesthesia Studios is a purpose-built photographic studio designed by internationally recognized architect Ted Tanaka and owned by filmmaker Grant Mitchell and Italian architect Tiziana Alessandro Mitchell. We recognize how important your surroundings are in fostering creative fulfillment. We know how a positive experience can enhance your work, and how an exhilarating space can elevate your spirit, synchronize a team and allow your vision to flourish.

Aesthesia Studios is run by photography veterans who anticipate your needs while delivering professional services and amenities in a personalized boutique environment.

Adjacent to both Culver City and Venice Beach, minutes from LAX, with easy freeway access, Aesthesia Studios is ideally situated as your west Los Angeles locale.

Come feel the difference. We look forward to hosting you. For more infor please visit: aesthesiastudios.com