industry news
The Latest Industry News for the Exciting World of Production.
Creative Handbook puts together a bi-monthly newsletter featuring up-to-date information on events, news and industry changes.
Add My Email
By: Hawthorne Direct
| June 23, 2014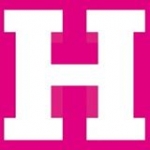 Hawthorne Direct, a full service Brand Response advertising agency, has expanded its Digital Media Marketing capabilities by launching a Mobile Marketing Unit. Concurrently, Jared Lake, who will spearhead the new unit, has been named Director, Digital Media. Lake will be based in the company's Los Angeles headquarters, where he will report to George Leon, Hawthorne Direct's Senior Vice President of Media/Account Management. The announcement was made today by Hawthorne Direct's Chief Executive Officer, Jessica Hawthorne-Castro.
"As we continue to experience significant growth within the digital space, Jared brings to Hawthorne an understanding of the elements needed to craft and implement successful digital marketing and branding campaigns," Hawthorne-Castro said. "He also has proven ability to seamlessly partner with high profile clients, and the expertise to work with our Digital Group to develop responsive web design campaigns across all platforms - from mobile to social - for our diverse clientele. He is a welcome addition to our team."
Adds Leon, "The hiring of Jared Lake is the latest activity in our on-going efforts to expand our digital media marketing capabilities to best align our campaigns with evolving consumer media consumption habits. As consumers spend more time particularly on their mobile devices, it has become imperative for marketers to have the ability to reach these consumers on their preferred device. Jared's experience in the digital and mobile arenas is well established."


ABOUT JARED LAKE:
Prior to joining Hawthorne Direct as Director, Digital Media, Jared Lake had been Director, Business Development, with M&C Saatchi Mobile in Los Angeles. There, he was responsible for managing the business development team in North American and ensuring revenue growth via new business for that leading full service mobile agency. During this time, he worked with numerous brands and direct response clients, including Yammer, AOL, Sony Pictures, and Intel. He also led the development and strategy on all new business pitches for consumer brands, mobile game developers, e-commerce & traditional retail and mobile developers seeking app marketing, strong, cost efficient user acquisition, and branding/awareness campaigns.

From 2010 to 2012, Lake was a Digital & Social Media Consultant. He provided strategic digital and social media consulting services for such notable music artists as Kanye West and Frank Ocean. On behalf of his diverse clients, he also supervised content distribution, the leveraging of a strong Web presence, and developing a variety of e-commerce initiatives.

As Director, Business Development, for Impact Mobile in Los Angeles (2009-2012,) Lake led West Coast business development and sales -- with an emphasis on entertainment and retail sectors -- for that mobile technology services company. Impact Mobile provided clients with SMS aggregation and connectivity services, mobile marketing software, and services for brands and retailers. He also prospected, negotiated, and secured agreements with brands and retailers to license Impact Mobile's proprietary "JumpTXT SMS" campaign platform.

Earlier, Lake had been an agent with, and a founding member of, the renowned William Morris Agency's Digital Media division. In that role, he generated new revenues for the agency by providing consulting services to technology companies, licensing and selling digital content, and developing digital, social media and direct-to-consumer marketing and distribution strategies for the agency's roster of talent. He also licensed and sold original digital video content to web and mobile distribution partners, including YouTube, Hulu, Crackle, MySpace, Yahoo, Amazon, and iTunes.

Lake holds a BA Degree from the University of Hartford.

ABOUT HAWTHORNE DIRECT:
Hawthorne is a full-service Brand Response Ad Agency that delivers optimum ROI and builds brands by efficiently connecting clients with their most valuable customers. The agency specializes in industry leading analytics, strategic planning, creative development, production, multi-channel media planning, buying and campaign management. Independent and privately owned, Hawthorne pioneered the Direct Response industry nearly 30 years ago and has continued this tradition of breakthrough innovations with Brand Response creative and media that is derived from the agency's proprietary analytics system, Catapult. Hawthorne consistently delivers Accountable Advertising that delivers optimum ROI for its clients.

Hawthorne has developed successful award-winning campaigns for brands such as 3M, Audible, Armor All, Brother, Bose, Black & Decker, Carbonite, Gerber, Hamilton Beach, L'Oreal, Pella, Remington, SanDisk, Transamerica, United Healthcare, and more. Headquartered in Los Angeles, the agency was founded in 1986 by Timothy R. Hawthorne, who serves as Chairman. Today, Jessica Hawthorne-Castro holds the post of CEO. For more information, please visit www.hawthornedirect.com