industry news
The Latest Industry News for the Exciting World of Production.
Creative Handbook puts together a bi-monthly newsletter featuring up-to-date information on events, news and industry changes.
Add My Email
By: Peter Christian
| April 15, 2011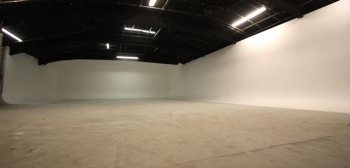 Eighteen months in the making - Ben Kitay Studios reopens Stage Ten for business this month.

This 9600 square foot Stage has been transformed into a 21st century state of the art facility designed by Los Angeles architect Steven Turkel.

Boasting a bigger 30 x 49 - 70 foot Cyc - Custom Production Offices - Control Room - Makeup and Wardrobe - Kitchen with beautifully appointed Star Lounges and Dressing Rooms equipped with LCD flat screen TV's.

Worthy of serious consideration for discerning Directors - Producers - Coordinators and Film Companies who expect their Sound Stages to compliment their work in every detail.

Join us in celebrating 26 years of premium Stage rental here in the heart of Hollywood where commitment to excellence is what we do best.

Available by appointment for scouting and rental.

Ben Kitay Studios was established in 1985 with the opening of Stage 15 - Followed in 1988 with Stage 5, Stage 10 in 1990 and Stage 20 in 2001.

Serving the industry Ben's Stages have catered to many of Motion Pictures,Commercials and Music Videos elite, with an abundance and variety of in house lighting, seasoned Stage Managers, and professional Sales Staff, providing the knowledge and expertise to afford his customers the very best of service.

Individualized custom production packages for all events both big and small have earned Ben Kitay Studios a reputation throughout the Hollywood community and around the world as a leader in Los Angeles long or short term Stage rental.

Centrally Located - Varied Stage Sizes - Green Screens - Drive On Capability - Ample Parking Silent Air Conditioning - Pristine Facilities.