industry news
The Latest Industry News for the Exciting World of Production.
Creative Handbook puts together a bi-monthly newsletter featuring up-to-date information on events, news and industry changes.
Add My Email
By: Hawthorne Direct
| April 30, 2014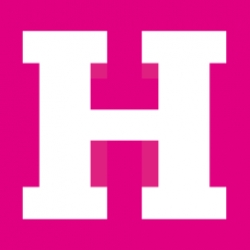 Hawthorne Direct, a full service brand response advertising agency, has named Lauren Ann Bronchtein as a new Vice President & Account Director. She will be based in the company's Los Angeles headquarters. Bronchtein will report to George Leon, Hawthorne Direct's SVP Media and Account Management. The announcement was made today by Hawthorne Direct's Chief Operating Officer, Jessica Hawthorne-Castro.

Leon said, "Lauren has held leadership roles developing award-winning advertising and marketing solutions for some of the most recognized brands in the world. She brings experience in print, TV, digital, outside of home, radio advertising, creative development, production as well as digital strategy, CRM, research and E-commerce. Her category experience is diverse and includes luxury, beauty, skincare, hospitality/travel, health & fitness, intimate apparel, CPG, financial services, QSR, and entertainment. She is sure to become a true new asset to our team."

ABOUT LAUREN ANN BRONCHTEIN:
Lauren Ann Bronchtein recently relocated to Los Angeles after a successful career in New York City. Most recently, she had been Director, Ad Sales Insights and Market Research, Style & Entertainment Group and News & Sports Network, at Time Inc., from 2008-2013. In that post, she was responsible for bringing consumer behavior to the forefront to inform editorial and marketing teams. She developed sales stories, marketing strategies and directed innovative primary research methodologies.






During her career, she has held a number of prominent positions at several major ad agencies. These include working as an EVP/Group Account Director with Y&R; Channel Planning Strategy Consultant with Mediacom/Grey, and VP Account Director of TBWA/Chiat Day. She has led the development of integrated advertising campaigns on behalf of well-known brands such as American Express, Visa, Borghese, Volkswagen, Audi, Loews Hotels, Weight Watchers, Gillette, Miss Clairol, Pepperidge Farm, and many others.
She holds a BS in Communications degree from Boston University.

ABOUT HAWTHORNE DIRECT:
Hawthorne Direct is a full-service Brand Response Ad Agency that delivers optimum ROI and builds brands by efficiently connecting clients with their most valuable customers. The agency specializes in industry leading analytics, strategic planning, creative development, production, multi-channel media planning, buying and campaign management for integrated marketing campaigns.

Independent and privately owned, Hawthorne pioneered the Direct Response industry nearly 30 years ago and has continued this tradition of breakthrough innovations with Brand Response creative and media that is derived from its proprietary analytics system, Catapult. The agency consistently delivers Accountable Advertising that delivers optimum ROI for its clients.

Hawthorne has developed successful award-winning campaigns for brands such as 3M, Audible, Armor All, Brother, Bose, Black & Decker, Carbonite, Gerber, Hamilton Beach, L'Oreal, Pella, Remington, SanDisk, Transamerica, United Healthcare, and more.
Hawthorne is headquartered in Los Angeles, with the founding office located in the Midwest. The agency was founded in 1986 by Timothy R. Hawthorne, who serves as Chairman. Jessica Hawthorne-Castro today holds the post of COO. For more information, please visit: www.hawthornedirect.com and http://www.linkedin.com/company/hawthorne-direct?trk=top_nav_home