industry news
The Latest Industry News for the Exciting World of Production.
Creative Handbook puts together a bi-monthly newsletter featuring up-to-date information on events, news and industry changes.
Add My Email
By: 32Ten Studios
| April 24, 2014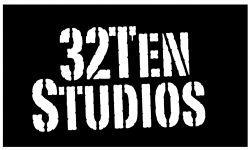 32TEN Studios, a San Rafael (Marin, CA)-based company that provides production facilities and services, as well as practical effects services, to entertainment, advertising, community and corporate clientele, has produced numerous practical effects for Paramount Pictures and Regency Enterprises' hit motion picture "Noah."

For "Noah," 32TEN Studios shot a number of practical elements that were used by Industrial Light and Magic in constructing a variety of scenes. These elements included simulated rain, crashing waves, and smoke effects, among others.


"The practical effects shot by 32TEN, when combined with our CG work, helped us create realistic images for this story," said ILM VFX Supervisor Phillippe Rebours, who supervised the work done on "Noah" at 32TEN Studios.
ABOUT NOAH:
"NOAH" stars Academy Award®-winner Russell Crowe in the title role in the film inspired by the epic story of courage, sacrifice and hope. Directed by visionary filmmaker Darren Aronofsky. Jennifer Connelly, Ray Winstone, Emma Watson, Anthony Hopkins and Logan Lerman also star. The film was written by Darren Aronofsky & Ari Handel and produced by Scott Franklin, Darren Aronofsky, Mary Parent and Arnon Milchan.
ABOUT 32TEN STUDIOS:
Launched in early 2012 by longtime entertainment industry leaders Tim Partridge and Greg Maloney, 32TEN Studios is a production facility and VFX services provider located in San Rafael. The company provides its services to producers of major motion pictures, independent films, TV programs, commercials,
industrials, web content and multi-media projects. 32TEN Studios is located at 3210 Kerner Blvd., San Rafael, CA, 94901. The phone is 800 717 3210, and the website is:
www.32ten.com