industry news
The Latest Industry News for the Exciting World of Production.
Creative Handbook puts together a bi-monthly newsletter featuring up-to-date information on events, news and industry changes.
Add My Email
By: Packair
| April 21, 2014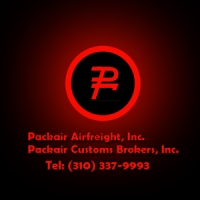 Whether it's for a trade show or just to send something to a family member, there are a lot of various components to consider when shipping to the Land Down Under. While sturdiness of packaging and timing are important, nothing can be as stressful as getting your items through customs.

It's true that you will have to deal with customs and other rules when exporting items to other countries, but each international location has their own set of laws. This can make shipping to multiple international locations quite troublesome.

The team at PackAir has been dealing with exporting and importing a large array of items to many countries, and Australia is no stranger to us. Here are 3 things we've learned about shipping to Australia and New Zealand:

®There's a shortlist of items that are absolutely prohibited

These items are of course pretty rare incidences, but in the event you have the need to send one of these, you'll probably want to know what's prohibited from being shipped into the country.

1.Rough diamonds from Cote d'Ivoire
2.Dogs of specific breeds like a Japanese tosa or an American pit bull
3.Viable materials/stem cells derived from human embryo clones
4.Suicide devices
5.Fresh fruit and vegetables, and some seeds
There are also a list of items that have specific restrictions (items that need written permission by the government), like the kind of asbestos you can import into Australia.

Australia also has one of the strictest wood restrictions for the packing of any wooden material. For example, wood on a boat, car and used machinery need to be absolutely clean and free of dirt. Also, wooden pallets or wooden crates have to be clearly marked, heat treated, or stamped.
Find our forms for wood imports to Australia here.

You can also visit the Australian Customs and Border Protection Services site for specific details on prohibited and restricted items.

®Duty and taxes are due on most imported goods over $1000 AUD

If you are shipping items that are alcohol and/or tobacco, or worth more than $1000 AUD, then you will be subjected to pay taxes and duty. A duty is calculated based on a percentage of how much you paid for the item, and a GST (tax) will be imposed, at 10% of the value of the taxable import. You can contact us for more information on how all these fees are applied and determined.

®Gifts worth more than $1000 AUD are still subject to taxes and fees

For many countries, there is usually a tax exemption on shipped, unsolicited gifts if the shipper can prove that the shipped item is indeed a true gift (person to person, clearly marked "unsolicited gift" on package, etc.) From the Australian Customs site, "Goods that are gifted, donated, loaned or supplied free of charge are still subject to assessment for duty and other taxes and charges if they have a value of more than A$1,000 or if the goods are tobacco and/or alcohol products." If you are sending a valuable gift to a family member or even a business client, you should be aware of the potential fee if you do not wish for the recipient to have to pay for their gifted item.

As you can see, there is a lot to think about when shipping overseas, especially to the Land Down Under. Taxes and restrictions laws vary from country to country, and it is best to work with a courier who's experienced and can provide the best advice to make your shipments easier and stress-free. You can save lots of money, too. Be sure to contact us with any questions about shipping to Australia/New Zealand, or if you're ready for a price quote, you can fill out this quick form here.