industry news
The Latest Industry News for the Exciting World of Production.
Creative Handbook puts together a bi-monthly newsletter featuring up-to-date information on events, news and industry changes.
Add My Email
Anti-Defamation League Honors Roma Downey and Mark Burnett on May 8

By: Anit-Defamation League
| April 17, 2014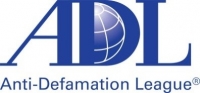 The Anti-Defamation League will honor Roma Downey and Mark Burnett at the 2014 Entertainment Industry Dinner on May 8, 2014, at the Beverly Hilton Hotel in Beverly Hills. The ADL Entertainment Industry Dinner honors individuals annually for their vision, leadership, accomplishments and contributions to the entertainment community.

"This year's recipients exemplify the mission and ideals of ADL; they have worked hard to bring together communities of different faiths and encourage understanding, inclusion and dialogue," said ADL Regional Director Amanda Susskind.

ADL National Director Abraham Foxman will present the 2014 Entertainment Industry Award.

A celebrated actress, Roma Downey is best known for her decade of work in Touched by an Angel. She has garnered best actress nominations for both the Emmy and the Golden Globe Awards. Along with her company, LightWorkers Media, Downey is the executive producer of the children's DVD and book series Little Angels and its companion, Little Angels Storybook Bible. Five-time Emmy Award winner Mark Burnett has produced more than 2,400 hours of television programming, airing in more than 70 countries. His current network series include Survivor, The Voice, The Celebrity Apprentice and Shark Tank. Burnett has produced the MTV Movie Awards (2007-2011), Video Game Awards, 2011 Primetime Emmy Awards, and the People's Choice Awards (2010-present).

Downey and Burnett were executive producers of The Bible series, which became the number one cable show for The History Channel of 2013. The series brought biblical stories to millions Americans, was the number one series in Canada and went on to reach millions worldwide. In February 2014, 20th Century Fox released the feature film version Son of God. The project entailed extensive outreach to the faith communities and consultation with biblical experts, to strong effect. ADL National Director Abraham Foxman declared "Son of God is the most sensitive depiction of the story of Jesus that I have ever seen or probably will ever see."

Deeply committed to bettering the world, they are loyal ADL allies and support the organization's work building bridges among diverse communities and fighting hatred and bigotry of all kinds.

Roma Downey and Mark Burnett join a renowned list of previous honorees including: Jeffrey Katzenberg, CEO of DreamWorks Animation; Steven Spielberg, Director, Producer and Principal Partner of DreamWorks Studios; Ryan Kavanaugh, CEO of Relativity Media; Bonnie Hammer, Chairman of NBCUniversal Cable Entertainment Group; David Weil, former CEO, Anschutz Film Group/Walden Media; Jeff Gaspin, former Chairman, NBCUniversal Television Entertainment; Tim Leiweke, former President and CEO, Anschutz Entertainment Group; and Rob Lowe, Actor, Writer and Producer.

The evening will begin with a hosted cocktail reception at 6:30 p.m., followed by dinner and program at 7:30 p.m. Dress is business attire. Ticket prices begin at $500 per person and advance reservations are required. Sponsorship opportunities are available.

Honorary Co-Chairs include Nancy Dubuc, Jim Gianopulos, Ryan Kavanaugh, Ron Meyer and Steve Swartz.
For further information, please contact Rachel-Ann Levy at (310) 446-4267 or ralevy@adl.org. To register online, please visit www.adl.org/2014entertainment.