industry news
The Latest Industry News for the Exciting World of Production.
Creative Handbook puts together a bi-monthly newsletter featuring up-to-date information on events, news and industry changes.
Add My Email
NEWS FROM SYNAPTIC VFX: LEADING VISUAL EFFECTS COMPANY SIGNED AS KEY VENDOR FOR NEW FOX SERIES "HIEROGLYPH" AND OPENS NEW ORLEANS OFFICES: Company Coming Off First Season Success of "Sleepy Hollow"

April 7, 2014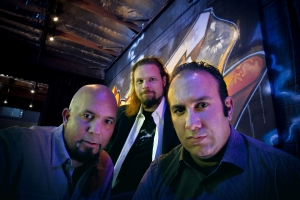 Burbank, CA, April 7, 2014 - Synaptic VFX has just been signed as a key VFX vendor for the new FOX TV series "Hieroglyph", and has launched a branch office in New Orleans. Synaptic is coming off the success of the first season of FOX's "Sleepy Hollow," providing the lion's share of the series' visual effects as the show's primary vendor. The announcements were made today by Synaptic VFX co-founders Shant Jordan, Shahen Jordan, and Ken Gust. NOTE: Seen in Accompanying Photo, left to right: Shant Jordan, Ken Gust, Shahen Jordan.

British actor Max Brown stars in FOX TV's 13-episode action-adventure drama series "Hieroglyph," from 20th TV and Chernin Entertainment. The show is currently in production. Set in ancient Egypt, where fantasy and reality are intertwined, the show will follow Ambrose (Brown), a notorious thief who is plucked from prison to serve the Pharoah (Reece Ritchie), while navigating palace intrigue, seductive concubines, criminal underbellies, and divine sorcerers.

Synaptic's presence in New Orleans is a 2,200 square foot suite of offices at 400 Poydras Tower in the heart of the business district. The high rise features 24 hour on-site security, hi-speed fiber connectivity, and ready access to all of the famous food, history, and night life that make New Orleans such an attractive home for artists and filmmakers. The core team at "Synaptic VFX - NOLA" are state residents, allowing clients to take best advantage of Louisiana's tax incentive program.

In late January 2014, Synaptic VFX completed production of original visual effects for the first season of the hit FOX TV series "Sleepy Hollow." Synaptic VFX is one of three visual effects vendors for the series, which incorporates feature film level visual effects to help illustrate its re-telling of the legendary story of Ichabod Crane and the Headless Horseman. The season finale of "Sleepy Hollow," which aired on Jan. 20th, carried FOX TV to a demographic ratings victory.

The diverse range of visual effects produced by Synaptic VFX that are regularly incorporated into "Sleepy Hollow" include set extensions, fluid simulations, head removals (for the Headless Horseman character,) CG prosthetics, etc. Each episode of the series can contain anywhere from 30 to 300 digital VFX shots.

ABOUT SYNAPTIC VISUAL EFFECTS:

Founded in Burbank, CA in Summer, 2012, by visual effects artists Shant Jordan, Shahen Jordan, and Ken Gust, Synaptic VFX provides VFX design, production, 3D stereo conversion, and DI services for feature films, TV series, commercials and 3D stereo conversion productions.

Collectively, the work of Synaptic VFX's founders has been seen in such hits as FOX TV's "Sleepy Hollow," "The Green Lantern," "Alice in Wonderland," "Where the Wild Things Are," "Night at the Museum: Battle of the Smithsonian," "Iron Man," Hancock," "Terminator: Salvation," "The Curious Case of Benjamin Button," "Get Smart," and many other feature films. The founders have also contributed 3D stereoscopic VFX to "Ghost Rider: Spirit of Vengeance 3D," "Piranha 3D," "Shark Boy and Lava Girl 3D," and have worked on 3D event installations for Disney and the Annenberg Photo Space.

The 6,000 square foot Synaptic VFX facility in Burbank, CA, offers clients two dedicated editing bays fully equipped for audio editing and mixing, online conform, color grading, and digital delivery; and can work with 4K and stereo 3D material in real-time. The company provides: Compositing Services, including projection, camera tracking, and stereo 3D match moves; On-Set Supervision of VFX; Creative of Visual Effects imagery; Motion Capture, green/blue screen; Pre-Visualization Animatics, including depth plans for stereo 3D sequences; Shot and Sequence Review within the company's 2D/3D screening room; 3D Stereography, and 2D-to-3D Stereoscopic Conversion for feature films and television series.

For more information, please visit: www.synapticvfx.com.