industry news
The Latest Industry News for the Exciting World of Production.
Creative Handbook puts together a bi-monthly newsletter featuring up-to-date information on events, news and industry changes.
Add My Email
By: USITT
| January 21, 2014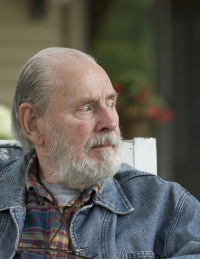 James R. Bakkom, Minneapolis-based artist, set and costume designer, craftsman, prop master, and teacher, will receive the United States Institute for Theatre Technology's highest honor, the USITT award, in 2014.

The award recognizes a lifetime contribution to the performing arts community. USITT will present the award at its 2014 Annual Conference & Stage Expo in Fort Worth, Texas, March 26-29. The event draws some 5,000 members of the performing arts industry for networking, education, awards, and resourcing of theatrical products and services.

Bakkom helped pioneer sustainable set design with his "Garbage to Grandeur" workshops, teaching how to use found, recycled, or repurposed materials to make props, costumes, and scenery.

In recent years, he has focused on fine art, including his "Scarecrow DNA" series of surrealist sculptures and drawings. He was the subject of a 2009 documentary Getting Lost in My Own Art by Mark Wojaim.

Bakkom has been active in USITT since his early years in set design with the Guthrie Theatre in Minneapolis. He majored in art and theatre at Beloit College in Wisconsin and received his MFA from Yale University School of Drama in 1964.

He designed for the Guthrie from 1964 to 1974, then freelanced and taught at the University of Washington, University of New Mexico, Temple University, the University of Virginia, and the University of Wisconsin. In the 1990s, he worked in production design for TV and film, the Discovery Channel, HGTV, and Comedy Central.

Last year, he was diagnosed with Parkinson's disease, which, he says, has slowed him down a bit. But he plans to attend the USITT Conference and share some laughs with his many friends in the performing arts world.

USITT past president Richard Devin said Bakkom has influenced and inspired many theatrical designers who came up after him. "His approach was that we never have enough money, so how can we take a found object and transform it into the crown jewels we need?" Devin said.
For more information, click here or visit www.usitt.org/2014.