industry news
The Latest Industry News for the Exciting World of Production.
Creative Handbook puts together a bi-monthly newsletter featuring up-to-date information on events, news and industry changes.
Add My Email
By: Jeremy Hariton
| March 14, 2011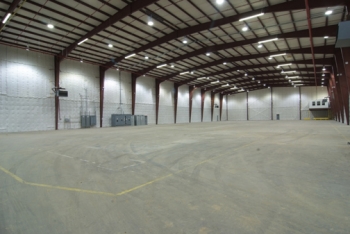 Hollywood-quality production facilities have come to Mississippi...and with a new and improved State film incentive awaiting the Governor's signature,filmmakers are giving Mississippi a new look.

Mississippi Film Studios at Canton (MFS) is Mississippi's first purpose-built production facility and isready to serve major television and feature film production. Sitting on 31 secure acres, with a massive 36,000 square foot stage, 40' clear to the ceiling, there really isn't anything the Studio can't accommodate. In order to help attract projects to the State's developing production industry, MFS is priced more like warehouse space than a soundstage while affording all of the comforts, convenience and technology of any large Hollywood production facility. Independent filmmakers, low-budget features and commercials can utilize this soundstage facility while staying completely within budget.

MFS offers a full suite of production support services, office space and equipment to assist through all phases of production, differing from warehouses in its price range traditionally found in locations outside of Los Angeles and NY.

Just as exciting as the development of new stage facilities in Mississippi is last week's announcement of the unanimous passage of a new and improved state film incentive through the House and Senate. Awaiting Governor Haley Barbour's signature, the legislation improves the Mississippi incentive to a 25% cash rebate, including non-local labor, as well as an additional 5% cash rebate on local crew. Now, the Mississippi State film incentive is cash-equivalent to its neighbors in Louisiana and Georgia.

Mississippi Film Studios is a project from the Canton, Mississippi Convention and Visitor's Bureau and was developed by Los Angeles based RoadTown Enterprises Ltd. In addition to supervising all phases of the design/remodel, RoadTown will be responsible for management, operations and marketing of the facility. RoadTown's experience in studio design, construction, management and marketing, spanning over 30 years and including projects all over the world, has been a welcome addition to the local team promoting the growth of the Mississippi film and television production industry.

Future expansion plans for the new facility include an additional 36,000 square foot stage, 15,000 square feet of additional production office space and 30,000 square feet of production support space.

For questions or booking information please contact info@roadtownenterprises.com.