industry news
The Latest Industry News for the Exciting World of Production.
Creative Handbook puts together a bi-monthly newsletter featuring up-to-date information on events, news and industry changes.
Add My Email
By: USITT
| December 10, 2013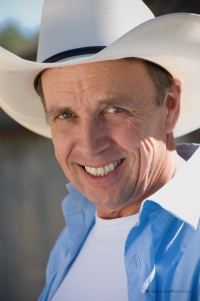 Comic actor and writer Jaston Williams will be the keynote speaker at USITT's 2014 Annual Conference & Stage Expo in Fort Worth next March.

The Texas funnyman will entertain 5,000-plus members of the backstage industry March 26 to open the United States institute for Theatre Technology's four-day Conference & Stage Expo at the Fort Worth Convention Center.
Register to attend.

Williams' speech will be the first of more than 200 sessions on performing arts and entertainment design and technology planned for the Conference, which features workshops, speakers, competitions, awards, and a Stage Expo with displays by more than 250 companies serving the industry. Check out all the offerings with the USITT Conference app, available here.

Jaston Williams is co-author and co-star of the four Greater Tuna plays that toured the nation for 30 years starting in 1981. In Greater Tuna, A Tuna Christmas, Red White and Tuna, and Tuna Does Vegas, he and Joe Sears played more than 20 zany residents of Tuna, the "third-smallest" town in Texas.

Two actors playing a large cast relied heavily on backstage help to make it all work, Williams said - and gave him plenty of material to share with USITT attendees.

"We did a little two-man show and we made it look very simple and we got all the credit," Williams said. "But it was extremely complicated, and we were aided by a team of extraordinarily brilliant artists and technicians."

He credited costume designer Linda Fisher with helping develop characters by the way she clothed them. "She had one character wear all plastic," he said. "One day I said, 'Linda, why does Didi Snively wear only plastic?' She said, 'I don't know.' So I determined that Didi wore plastic because it's easy to clean. She owns a used weapons store and doesn't shoot blanks."
Costuming is one of many disciplines to be spotlighted at the Conference, with events celebrating designer Ann Roth, whose credits include an Oscar for The English Patient. Roth will receive a USITT Distinguished Achievement Award for her design career at the Conference, and a new book on her work published by USITT will be on sale there.

Other design celebs receiving 2014 USITT lifetime achievement awards include Wicked and Saturday Night Live set designer Eugene Lee and Minneapolis-based scenic and costume designer James R. Bakkom.

The Conference & Stage Expo also offer networking, training, and hands-on inspiration via venues like Sound Lab, a full-immersion experience whose 2014 theme includes mixing for live bands, and the annual Tech Olympics competition that draws the best teams from dozens of college technology programs around the world.

For more information or to register, please visit www.usitt.org/2014.