industry news
The Latest Industry News for the Exciting World of Production.
Creative Handbook puts together a bi-monthly newsletter featuring up-to-date information on events, news and industry changes.
Add My Email
ArsenalFX Provides VFX for Two New National Lexus Spots through Team One

By: ArsenalFX
| December 4, 2013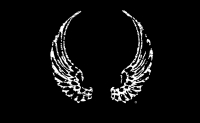 ArsenalFX, a leading Visual Effects Post Production studio specializing in high end commercial finishing, has produced visual effects for two new national Lexus spots. The announcement was made today by ArsenalFX Executive Producer Ashley Hydrick.

Working directly with client Team One (El Segundo, CA) ArsenalFX provided VFX to two spots, "Shift," which broke during the weekend after Thanksgiving, and "Say Nothing," which broke on November 15th. Both spots will initially be airing during in-game sports presentations.

In the "Shift" spot, we see the dashboard inside a silver Lexus GS performance sedan, as the driver pushes the start engine button, and accelerates down a dark road at night illuminated by brilliant white lights blurring past. The driver shifts, then shifts, and then shifts again, through all eight speeds of a transmission connected to more standard horsepower than the German competitors. We hear the VO announcer say, "That is the moment when driving the Lexus GS will shift your perception. This is the pursuit of perfection." To view "Shift," please see:
arsenalfx.gosimian.com/v2/sp/r/N1/1/s3NLvOMlzwJn1pwWOLTgwQ/ZGFuQGFzYnVyeXByLmNvbQ

In the "Say Nothing" spot, we see a white Lexus IS sport sedan speeding around the curves of a racetrack under a cloudy sky, snow capped mountains in the background, as we hear the VO announcer: "We could say a lot about the most track tested IS ever. About its stiffer suspension, precise steering, and more rigid chassis. But the truth is, we don't have to. The experts have spoken -- now it's your move." To view "Say Nothing," please see: arsenalfx.gosimian.com/v2/sp/r/N1/1/e6sT88zBQVMI9G7N0uDIHQ/ZGFuQGFzYnVyeXByLmNvbQ

About ArsenalFX's Work on Lexus "Shift" Spot:
The "Shift" spot involved ArsenalFX digitally removing vehicle front and rear sensors, and dirt, as well as some light spec removal on the vehicle itself. The entire conform of the spot consisted of variable speed alterations and motion estimation warps. Light effects were added by ArsenalFX to simulate the outer lights on interior shots. Road vibrations and vehicle movement were also simulated by Arsenal FX on all exterior road shots.


In addition, interior speed and RPM gauges were also reconstructed and redesigned by
Arsenal FX
for proper speed manipulation. Roto-scoping and tracking was also utilized in various shots. To tie the full spot together, each shot had to be repo'd and resized for optimum viewing. A 2:35 letterbox was added by Arsenal FX for the final touch.
"Shift" Credits:
Agency: Team One
Production Company: Bandito Brothers
Agency Producer: Jenny Valladares
Group Creative Director: Craig Crawford
Editor: Bryan Cook
ArsenalFX Credits:
Producer: Caitlin Forrest
Senior Lead Flame Artist: Terry Silberman
Jr.Flame Artist/Spot Conform: Jeff Aquino
About ArsenalFX's Work on Lexus "Say Nothing" Spot:
This spot required
ArsenalFX
to clean up a good deal of ground seen on the race track, as the road whips past the speeding car. This work spanned crane shots, curving roads, and camera zooms. Conventional 2D tracking techniques would not have been able to provide this outcome without extensive hand tracking and an odd-looking perspective.
In order to accomplish this road cleanup,
ArsenalFX
used 3D tracking software (Boujou) to create a 3D camera that would match the live action camera which was used to shoot the original footage. These sequences were then brought into a 3D program (Maya) where the ground was modeled as geometry. Simply using a flat plane was not enough -- ArsenalFX needed to match the curvature of the ground. This was all exported as an FBX and imported into Flame.
Once inside Flame, the
ArsenalFX
team painted numerous clean still frames of the race track. These were then projected onto the ground geometry and tracked in, via the 3D camera. Ultimately, a seamless and camera corrected fix resulted in a faster process, and in superior quality of the finished picture.
"Say Nothing" Credits:
Agency: Team One
Production Company: Bandito Brothers
Agency Senior Producer: Pilar Leff
Digital Art Director/Designer: Quoc Lu
Editor: Bryan Cook
ArsenalFX Credits:
CG & Design VFX Director: Casey Conroy
Lead Flame Artist: Matt Motal
Senior Flame Artist: Terry Silberman
Flame Artist: Jameson DeSantis
3D Generalist: David Carlson
3D Generalist/MatchMover: David Hyatt
Motion Graphics: Andrew Schreiber
Nuke Compositor: Jeff Kalmus
Jr. Flame Artist/Spot Conform: Jeff Aquino
ABOUT ARSENALFX:
Founded in Santa Monica, CA, in 2008 by Mark Leiss, with Terry Silberman serving as Partner, and Ashley Hydrick as Executive Producer, Arsenal FX is an artist-driven, Visual Effects Post Production studio set within a boutique environment. The company specializes in commercial finishing. ArsenalFX enjoys a stellar reputation and a diverse global client base, spanning the industries of advertising, motion pictures, and television.

ArsenalFX's
sister company is ArsenalFX Color, founded in 2012 by Mark Leiss and Larry Field. In just a short time, that company has earned a strong reputation in Hollywood for providing the horsepower and top gear that major TV studios expect, within a personalized, comfortable, boutique-style environment. ArsenalFX Color specializes in television finishing. The sister companies often collaborate on various projects, as each has the ability to utilize the services of the other.
ArsenalFX
considers its greatest strength the talent of its award-winning artists and technicians, whose collective years of experience, along with a shared hunger for new challenges, has resulted in an uncompromising standard of excellence. Under Ashley Hydrick's supervision, the ArsenalFX team has the expertise and technology to provide state-of-the-art visual effects for any commercial, TV show, or feature film, regardless of its size or location, anywhere in the world.
Since its founding,
ArsenalFX
has contributed visual effects to many hundreds of commercial spots on behalf of such major clients as Sony, Coca-Cola, Dr. Pepper, Nike, Redbull, BMW, Bud Light, Hyundai, Audi, Lexus, Chevrolet, Mazda, McDonalds, State Farm, U.S. Cellular, and dozens more.
ArsenalFX and ArsenalFX Color are located in Santa Monica, CA. ArsenalFX phone: 310/453-5400. ArsenalFX Color phone: 310/453-5444. The company website is:
www.arsenalfx.tv