industry news
The Latest Industry News for the Exciting World of Production.
Creative Handbook puts together a bi-monthly newsletter featuring up-to-date information on events, news and industry changes.
Add My Email
David Selby Launches Film Production Company In West Virginia With Limited Stock Offering

By: Pamela Haynes
| November 12, 2013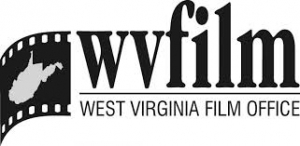 Veteran film, stage and television actor and native West Virginian, David Selby and a management team of three others have announced they are developing an equity based management investment fund to encourage film production in West Virginia.

West Virginia film producer Jeff Tinnell, of The Alleghany Image Factory, will act as CEO of the company. Joining the management team are film financing veteran John Michaels, production and financial structure specialist, and Lynne Schwabe, director of development for the National Youth Science Foundation, who will market and handle investor relations for the new company.

"West Virginia is an ideal location for film production," Selby said. "We have a loyal, work-oriented labor force, ideal locations for shooting films, and we are within easy reach of the entire east coast of the US, which will give us a tremendous advantage with talent and make possible new business opportunities and jobs within the state."

Dream Factory LLC was formed to take advantage of the growing market demand for content worldwide. Its mission is to deploy capital in film and television projects approved by management in the form of equity investments. Simultaneously, the fund intends to use the Film Industry Investment Act, created by the West Virginia Legislature, to stimulate film production within the state while fostering creative talent and creating sustainable job opportunities. Tax credits and rebates are an integral part of the film financing world, and "West Virginia has one of the more attractive programs available in the U.S.," Selby said.

The Dream Factory LLC will be launched in a series of events throughout the state in an attempt to attract interested investors. Selby said securities in the company will only be sold to "accredited investors" as defined by the rules and regulations of the SEC.

Over the past five years, Tinnell's Allegheny Image Factory has produced several film and television projects with many filmed in West Virginia. Realizing the potential the state has to offer the film industry as a source of both creative content and visually rich locations, Tinnell, along with the other managers, determined West Virginia to be a viable region for business development. "These factors, along with an emerging labor pool and a very attractive tax incentive have produced an extremely positive investment situation," Tinnell said. "With the combined experiences and relationships of the founding members working in the film industry, we believe we have the ability to develop and attract high profile productions to the Mountain State."