industry news
The Latest Industry News for the Exciting World of Production.
Creative Handbook puts together a bi-monthly newsletter featuring up-to-date information on events, news and industry changes.
Add My Email
By: ArsenalFX
| November 8, 2013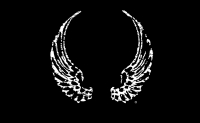 ArsenalFX, a leading Visual Effects Post Production studio, recently produced visual effects featured within three celebrity-directed short films. These films, which were directed by Eva Longoria, Jamie Foxx, and Twitter co-founder Biz Stone, have just been presented as part of the 2013 Canon/Ron Howard "Project Imagination" Film Festival, both in New York and Los Angeles. ArsenalFX's Creative Director Lauren Mayer-Beug was the VFX On-Set Supervisor during physical production of all three films.

This is the second year in a row for which ArsenalFX has provided visual effects support to this project, which is presented by Ron Howard and Canon. This year, the company contributed VFX to Eva Longoria's film "Out of the Blue," Jamie Foxx's film, "And She Was My Eve," and Stone's film, "Evermore." ArsenalFX produced approximately 80 VFX shots for each of the three films. The company also provided the graphics, titles, and credits for each film as well.

ABOUT "OUT OF THE BLUE:"
Eva Longoria's action short film "Out of the Blue" gave the actress a chance to live out her dream of being a stuntwoman. The film tells the story of a tough, sexy woman fighting her way through a series of unique physical challenges, in her efforts to stop a mad man. The female character's mission takes a surprising turn that leaves the audience wondering if it was all just a game. For a behind the scenes look, please visit:

http://screen.yahoo.com/video/playlist/projectimagination-eva-longoria-out-of-the-blue/eva-longoria-film-behind-scenes-174040000.html


For "Out of the Blue,"
ArsenalFX
was involved in a great deal of harness and rig removal presented within the film's fight scenes. This work also included rebuilding Longoria's face for a few shots in which rig wires crossed over her actual face during physical production. ArsenalFX also created digital knives in 3D, and composited them into the film's various knife-fight scenes.
ABOUT "AND SHE WAS MY EVE:"
Jamie Foxx describes his short film, "And She Was My Eve," as "Frankenstein Meets Love Jones." Actor Tyrin Turner ("Menace II Society," Janet Jackson's "Rhythm Nation" music video) stars in the short film, which tells the story of a man, scarred early in life by unrequited love, who works to attain the perfect mate. In the end, he gets more than he bargained for. The film co-stars Nichole Galicia. Jamie Foxx also composed the music for the film, and made cameo appearances as "The Eye Keeper."
For a behind the scenes look, see:
http://screen.yahoo.com/video/playlist/projectimagination-jaime-foxx-and-she-was-my-eve
For "And She Was My Eve,"
ArsenalFX
provided a great deal of green screen removal of a mannequin's legs, as well as adding backgrounds and signs/scenery in a green screen car driving and crashing scene. Human eyes were shot practically on set, and then comped in by ArsenalFX to appear within the film's creepy "Eyekeeper Room" sequence. ArsenalFX also provided cleanup, titles, and credits for "And She Was My Eve."
ABOUT "EVERMORE:"
Biz Stone's short film "Evermore" was inspired by Edgar Allan Poe's famous poem, "The Raven." The film presents the tale of a single mother who buries herself in work, and a grandfather who hides in his own little world. The imaginative machinations of an eight year old girl may mean salvation for this family darkened by loss. For a behind the scenes look, please visit:
http://screen.yahoo.com/video/playlist/projectimagination-biz-stone-evermore/
For "Evermore,"
ArsenalFX
produced CG birds and reeds for a variety of miniature environment scenes. The company also provided cleanup, titles, and graphics for this short film as well.
ABOUT THE 2013 CANON/RON HOWARD "PROJECT IMAGINATION" FILM FESTIVAL:
Filmmakers both famous and unknown contributed 10 films to the 2013 Canon/Ron Howard "Project Imagination" Film Festival, which was held during the past weeks in New York City and in Los Angeles. Stars and amateur directors produced these short films, which were inspired by consumer-submitted photos taken with Canon cameras. For more information, please see: https://www.longliveimagination.com/
ABOUT ARSENALFX:
Founded in Santa Monica, CA, in 2008 by Mark Leiss, with Terry Silberman serving as Partner, and Ashley Hydrick as Executive Producer,
ArsenalFX
is an artist-driven, Visual Effects Post Production studio set within a boutique environment. The company specializes in commercial finishing. ArsenalFX enjoys a stellar reputation and a diverse global client base, spanning the industries of advertising, motion pictures, and television.
ArsenalFX's sister company is ArsenalFX Color, founded in 2012 by Mark Leiss and Larry Field. In just a short time, that company has earned a strong reputation in Hollywood for providing the horsepower and top gear that major TV studios expect, within a personalized, comfortable, boutique-style environment. ArsenalFX Color specializes in television finishing. The sister companies often collaborate on various projects, as each has the ability to utilize the services of the other.
ArsenalFX
considers its greatest strength the talent of its award-winning artists and technicians, whose collective years of experience, along with a shared hunger for new challenges, has resulted in an uncompromising standard of excellence. Under Ashley Hydrick's supervision, the ArsenalFX team has the expertise and technology to provide state-of-the-art visual effects for any commercial, TV show, or feature film, regardless of its size or location, anywhere in the world.
Since its founding, ArsenalFX has contributed visual effects to many hundreds of commercial spots on behalf of such major clients as Sony, Coca-Cola, Dr. Pepper, Nike, Redbull, BMW, Bud Light, Hyundai, Audi, Lexus, Chevrolet, Mazda, McDonalds, State Farm, U.S. Cellular, and dozens more.
ArsenalFX and ArsenalFX Color are located in Santa Monica, CA. ArsenalFX phone: 310/453-5400. ArsenalFX Color phone: 310/453-5444. The company website is:
www.arsenalfx.tv