industry news
The Latest Industry News for the Exciting World of Production.
Creative Handbook puts together a bi-monthly newsletter featuring up-to-date information on events, news and industry changes.
Add My Email
By: USITT
| October 28, 2013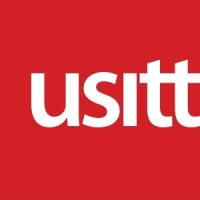 Registration is now open for three new USITT Presents training sessions in four locations around the nation in November and December.

Wireless Dimming & DMX, a one-day class with RC4 Wireless, will be held Nov. 20 in Los Angeles and Nov. 25 in Houston.

A three-day Automated Lighting, Media Server & Console Class on Studio Gear's Hog4 console will be Dec. 6-8 in Green Bay, Wis.

A one-day session, QLab 3 - Techniques & Concepts for Programmers & Designers, by Figure 53, will be Dec. 30 in Washington, D.C.

The classes are offered at deep discounts for members of the United States Institute for Theatre Technology (USITT) and at low cost to non-members.

One-day classes are $60 for USITT members and $30 for student/early career members. The three-day Studio Gear seminar is $120 for USITT members and $60 for student/early career members. Rates double for non-members. Fees include lunch.

The RC4 training, at California State University Nov. 20 and The Alley Theatre in Houston Nov. 25, will be taught by RC4 President and Chief Product Designer James David Smith and Sales Director and former propsmaster Sean Dane. It will focus on bandwidth and frequency management, battery choice and maintenance, and more.

The Studio Gear Training Dec. 6-8 at the University of Wisconsin-Green Bay will be led by lighting specialists Mike Atkins and Tim Cooksy. Day One, from 4 to 8 p.m., is on Setup & Troubleshooting of a Complex Automated Lighting and Media Server Show. Day Two is a 12-hour day of Hog 4 Console Training. Day Three offers Design and Programming Exercises to practice new skills.

The Figure 53 training Dec. 30, at The Shakespeare Theatre Company at D.C.'s Harman Center for the Arts, will be a tour of the QLab 3 sound design software led by sound and projection designer Sam Kusnetz and sound designer and computer systems specialist Andy Lang.
USITT Presents is an ongoing series of low-cost, hands-on training workshops to help backstage professionals stay current on the latest equipment and techniques. For more information, contact USITT Education and Training Coordinator Christine Troscher, Christine@usitt.org, or visit www.usitt.org/usittpresents.