industry news
The Latest Industry News for the Exciting World of Production.
Creative Handbook puts together a bi-monthly newsletter featuring up-to-date information on events, news and industry changes.
Add My Email
By: Athena Studios
| September 16, 2013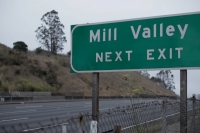 Athena Studios, an Emeryville, CA-based company specializing in production services for film and multimedia clients, has co-produced, along with the Bay Area section of the Visual Effects Society (VES), the official trailer promoting the 36th Annual Mill Valley Film Festival. The announcement was made today by Jon V. Peters, CEO/Founder, Athena Studios.

The Mill Valley Film Festival (MVFF) will be held from Oct. 3-13, 2013, in movie theaters throughout Marin County, CA. The festival presents world class programming, and attendees delight in the discovery of local and independent features, while also getting early looks at the front-runners, and prominent high profile, Oscar®-track films. Last year the MVFF, which was attended by over 50,000 people, featured 154 screenings, representing 43 countries, with 60 official premieres.

The 2013 MFVV trailer, which was directed by David H. Tanaka, Chair of the Bay Area VES and an editor with Pixar Animation Studios, depicts what appears to be an "abandoned" San Francisco Bay Area. In the trailer, the Golden Gate Bridge, farm lands, freeways, shopping malls, sidewalks, public parks, restaurants, and office buildings all appear completely devoid of any human life. The viewer then learns that everyone from the Bay Area is alive and well - and sitting inside a movie theater, attending the 36th Annual Mill Valley Film Festival.

Tanaka said, "This is the second trailer I've been asked to direct and co-produce for the Mill Valley Film Festival. The first was for last year's 'Inspire. Create. Share' 35th anniversary campaign. Athena Studios did such a fantastic post-completion on last year's trailer that I definitely wanted to use them again this year. They were terrific not only for the post-production aspects of the piece, but also helped us throughout the shooting and production. We're all very excited and pleased with the results!"

To view the One-Minute Version of the 2013 MVFF promotional trailer, please see: https://vimeo.com/73300943

"This was an incredibly fun project for our folks to work on," said Athena's Peters. "One of our visual effects artists, Jorge Martinez, really put his skills to work by depicting a real sense of desolation to areas of the San Francisco Bay Area and Marin in this trailer, even digitally emptying the Golden Gate Bridge for the opening shot. He also added in a few other elements as well, such as lighting effects, and a special guest inside the theater. We are proud to have contributed to this trailer, and we're sure audiences to the MFVV will certainly get a kick out of it."

Kevin Heverin, Marketing and Communications Manager for the California Film Institute, said, "This is the second year in which we've collaborated with Athena Studios on the creation of our official festival trailer. We truly appreciate the creative eye they bring to every facet of the creative and production process, along with their additional expertise as a post-production finishing house."


About the 36th Mill Valley Film Festival
Presented by the California Film Institute, the 36th
Mill Valley Film Festival
runs October 3-13, 2013 at a number of selected movie theater venues throughout the Bay Area. The internationally acclaimed
Mill Valley Film Festival
is greatly anticipated by cinema aficionados and film industry professionals alike, is well known for the quality of its programming, and is considered a major launching pad for the annual awards season.
The
Mill Valley Film Festival
has established an impressive track record for launching new films and new filmmakers, and has earned a reputation as a filmmakers' festival by offering a high profile, prestigious, noncompetitive environment for celebrating the best in independent and world cinema.
MVFF
holds the distinction of presenting premieres of four of the last five films that have gone on to win the Academy Award for Best Picture (
Slumdog Millionaire
,
The King's Speech
,
The Artist
,
Argo
).
Each year, the 11-day Festival welcomes more than 200 filmmakers, representing more than 50 countries. Festival sections include: World Cinema; US Cinema; Valley of the Docs; Children's FilmFest; a daily shorts program; and Active Cinema, MVFF's activist films initiative. Gala celebrations, tributes to actors and filmmakers, workshops, panels and seminars, as well as opportunities to mingle with filmmakers in the spectacular setting of the San Francisco Bay Area are just a few of the reasons Screen International named Mill Valley one of its Top Ten US film festivals. For tickets and additional information, please visit
www.mvff.com
or call 877.874.MVFF (6833).
ABOUT ATHENA STUDIOS
Athena Studios
is a full service production facility focusing on stop-motion and visual effects for film, television, and commercial broadcasts. In addition to producing outside projects Athena Studios is also developing original content for motion pictures, television, web, and trans-media productions.
Athena Studios
is located in Emeryville, CA, in the heart of Northern California's "New Hollywood" -- near Pixar, Tippett Studios and Ex'pression College for Digital Arts. For more information, please see:
http://www.athenastudios.com