industry news
The Latest Industry News for the Exciting World of Production.
Creative Handbook puts together a bi-monthly newsletter featuring up-to-date information on events, news and industry changes.
Add My Email
New Sci-Fi Short Film Starring Paul Reubens Produced by Level 256 VFX

July 30, 2013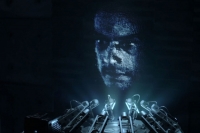 "The Final Moments of Karl Brant," a new, sci-fi short film starring Paul Reubens which premiered in San Diego at Comic Con, can now be viewed on Nerdist.com and direct link: http://youtu.be/jFotiDbj-D4

Produced by the principals of noted visual effects company Level 256 VFX, the film takes place in the near future, and depicts experimental technology which allows two detectives to bring a murder victim back to life in a digital state so he may be questioned about his final moments. "The Final Moments of Karl Brant" was written and directed by M.F. Wilson, who also was responsible for writing the cult graphic novel "Fluorescent Black." The short film explores the concepts of technological singularity and trans-humanism, and is based on Wilson's feature script for "Digital State," a complex sci-fi crime drama set in the dark, stylish world of Corto City.

Paul Reubens, best known for his "Pee Wee Herman" character, stars in "The Final Moments of Karl Brant" as Dr. Bennett Ferryman, a scientist who dabbles in digital immortality. "This is a different kind of serious role for Paul, who is an amazing actor and can play anything," says Wilson. "To me, the defining quality of mad scientists like Dr. Frankenstein is the eccentricity that accompanies their genius. Paul exemplifies that completely," he adds.

The film also stars Janina Gavankar ("True Blood" and "The L Word,") Fay Masterson ("Eyes Wide Shut," "The Lost Skeleton of Cadavra,") Jon Sklaroff ("CSI," "The Comeback,") and Pete Chekvala ("The Education of Arthur Banks.")

Scott M. Davids, owner of Level 256 VFX, which provided the editorial, post-production services, and also designed the visual effects for "Karl Brant," served as the film's Producer. Level 256 produced close to 50 VFX shots for the 16- minute piece, including matte paintings, futuristic interface designs and comps, and miscellaneous split-screens and enhancements. Level 256 also developed a 3D "holographic face," depicting the digital character of Karl Brant, which was created with custom software and a Microsoft XBOX Kinect camera.

This technique was developed by Seth Kleinberg, Head of Production for Level 256 VFX, and by Scott Davids specifically for this short film. "The Final Moments of Karl Brant" is one of the first films to utilize a "Kinect Hack" to create a 3D digital character for a narrative.

"Our work on 'Karl Brant' represents the first creation of original content for Level 256," said Davids. "My background in editorial, combined with Seth's expertise in post-production, made it possible for our shop to move beyond serving just as a VFX provider. We handled all aspects of this film. It was a great experience to show that a small shop could produce, edit, create VFX, and finish a film with high production value on a virtually non-existent budget. At the script level, the digital character of Karl Brant was cost prohibitive, so we had to get really creative. Once we developed a working live action test integrated with our 'Kinect Hack,' we knew the project was going to be possible," he adds.

"Leveraging the power of open source applications like Processing, Python, and bash scripting, we were able to take the point cloud data from the Kinect, manipulate it, and get it into Nuke for integration with the live action plates for texture re-projection," explains Kleinberg. "The process evolved and grew over time, and when we finally saw the fruits of our labor on the screen, we were excited to see Karl Brant fully realized, taking on an expressive life of his own."


About Level 256 Visual Effects
Located in the Arts District of Downtown Los Angeles, and founded in 2009 by owner Scott M. Davids, Level 256 Visual Effects is a modern, scalable, digital artist collective and production studio that regularly contributes visual effects to studio motion pictures. Seth Kleinberg serves as the company's Head of Production.
Most recently, Level 256 has produced close to 400 shots as primary vendor on Universal Pictures' "Ride Along;" over 60 shots as primary vendor on director Jason Rietman's
Labor Day
, and also served as an additional VFX vendor on the films
R.I.P.D.
and
The Smurfs 2
. Since its launch, the company has produced VFX sequences for such major studio films as
The Bourne Legacy
,
G.I. Joe: Retaliation
,
Battleship
,
The Dictator
,
This is 40
,
Tower Heist
,
Bridesmaids
,
Get Him to the Greek
,
Hot Tub Time Machine
,
Little Fockers
,
Cedar Rapids
,
The Change Up
,
The Five Year Engagement
, and
Wanderlust
, among others.
Earlier, Davids produced visual effects for many of the biggest comedy films of the past decade, due in large part to his personal relationships with superstar filmmakers Judd Apatow and Sacha Baron Cohen. Among these:
Borat
,
Superbad
,
Knocked Up
,
Forgetting Sarah Marshall
,
Pineapple Express
,
I Love You, Man
,
Couples Retreat
, and
Bruno
, for which Davids also served as Editor. Level 256 is located at 701 East Third Street, Suite # 200, LA, CA, 90013. The phone is 323/570-0069 and their website is:
www.level256vfx.com
.