industry news
The Latest Industry News for the Exciting World of Production.
Creative Handbook puts together a bi-monthly newsletter featuring up-to-date information on events, news and industry changes.
Add My Email
June 14, 2013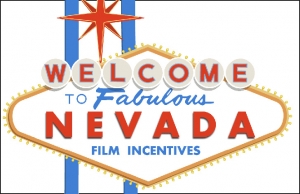 My name is Joshua Cohen. I am Co-Chair of the Nevada Film Incentive Task Force, a grass-roots organization that has just successfully enacted film tax incentives for the first time here. After more than a decade of efforts led by James Reid of JR Lighting, Gov. Brian Sandoval (R) signed SB165 into law late on June 11th, 2013, making Nevada the 41st state to offer incentives to attract major motion picture, television and commercial productions.

Beginning January 1st, productions that shoot at least 60% in-state can earn transferrable tax credits up to 19% of their qualified production expenses, including Nevada cast, crew, labor, gear, rentals, purchases, post, etc. Crew meals would be eligible, for instance, but anything eaten off of a stripper would not. Out-of-state above-the-line (stars, producers, department heads) can also be credited, with limitations. To qualify, productions must spend at least $500k in-state, and each production is capped at $6M credits. The bill text can be read here: https://www.leg.state.nv.us/Session/77th2013/Bills/SB/SB165_EN.pdf, and additional regulations will be written before the program is implemented.

Freshman State Senator Aaron Ford (D - Las Vegas) led the bi-partisan, bi-cameral effort, which was supported by IATSE, Teamsters, the MPAA, the Nevada Resort Association, the Las Vegas Convention & Visitors Authority, the Reno CVA, and a host of other organizations. Ford was assisted by Assembly Speaker Marilyn Kirkpatrick, Assemblymen Paul Aizley & Michelle Fiore, Sen. Tick Segerblom, Mayor Marilyn Goodman, Randy Soltero, Joshua A. Cohen, Mary Skrenes, Chris Ramirez, Jeffrey Spilman and a network of about 1,100 hungry Nevada cast & crew. Nicholas Cage, who resides in Las Vegas, was among those who testified on wanting to film more in Nevada.

After incentive efforts had been derailed in 6 previous legislative sessions, Ford was able to bring together enough disparate parties that this year's bill sailed through both houses of the Legislature with about a 2/3 majority: https://www.leg.state.nv.us/Session/77th2013/Reports/history.cfm?ID=399.

Nevada's film & television production was declining from a peak of $155M in 2001 down to just $89M state-wide last year. The Reno CVA is now in talks to convert part of its convention center into a fully functional TV & movie studio. I believe this new incentive should get us up into the $200-400M/yr range in just a couple of years. Sen. Ford's statesmanship and belief in us will be remembered as the spark that ignited our industry.

Nevada's wide-ranging, unique and affordable locations, normally-low tax structure, 24/7 entertainment and especially our proximity to LA make us an ideal backlot for studios and indies of all sizes. Stars can come here for work and drive/fly home every weekend... or every night. Henderson Executive Airport is only 45 minutes from Burbank.

Rather than just a day or two of location exteriors, we expect to see more productions shoot a majority of their schedules here. This will lead to more reliable opportunities for Nevada's growing crewbase. From my own personal perspective, it is now infinitely easier to raise funding for - and shoot - features here in Las Vegas. We're trying to shoot our next science fiction, "Aristotle 41," in January/February as one of the first features to qualify for the incentive.

Overall, we're ecstatic here in Nevada about the prospects of next year's influx of productions.