industry news
The Latest Industry News for the Exciting World of Production.
Creative Handbook puts together a bi-monthly newsletter featuring up-to-date information on events, news and industry changes.
Add My Email
Packair Airfreight, Inc. President Sussan Sharifian Joins the LA Biomed Board

By: Packair
| June 13, 2013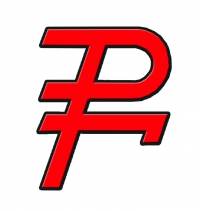 The Los Angeles Biomedical Research Institute at the Harbor-UCLA Medical Center has proudly announced three new names to its board of directors. Among these three new board members, seeing the name Sussan Sharifian attracted the eye because of her well-known reputation as president of Packair Airfreight, Inc. - one of Hollywood's leading freight forwarding companies for many studios and film projects.

Sussan owns and manages her freight forwarding company, Packair from LAX - portal to the west coast. Packair has been extremely successful in transporting items for a multitude of Hollywood's most featured films worldwide for a number of decades. Since her presidency in 2006, Packair has achieved unprecedented growth in numbers of film projects and a major development of various business clienteles, and is still growing more and more.

So what does Sharifian bring to the table at LA Biomed? Exactly what all the board members should bring - diversity, success, and a heart to serve our local communities. The LA Biomed board consists of members from different cultures and from all walks of life, teaming together to initiate the raising of funds in order to support the research projects and vision of the institute. With a track record of success, CEO David I. Meyer and his new board members will help lead this nonprofit research institute to new horizons, helping the masses find new hope for discoveries and cures, and perpetuating a legacy of life, hope, and service to the community for yet another generation.