industry news
The Latest Industry News for the Exciting World of Production.
Creative Handbook puts together a bi-monthly newsletter featuring up-to-date information on events, news and industry changes.
Add My Email
By: Alliance for Women in Media

| March 29, 2013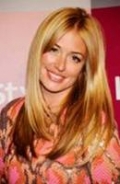 Alliance for Women in Media Foundation (AWMF) and Sexy Hair announce that Cat Deeley is the first-ever recipient of the "Caring is Sexy" Award. The inaugural AWMF and Sexy Hair "Caring is Sexy" Award will be presented at the 38th Annual Gracie Awards Gala on Tuesday, May 21, 2013, at The Beverly Hilton in Los Angeles. Reflecting AWMF and Sexy Hair's commitment to giving back to the community, the "Caring is Sexy" Award honors an individual who practices exceptional acts of kindness.

Cat Deeley is one of the foremost television presenters both in the United States and the UK. In 2005, Cat broke into the world of male-dominated television hosts when she began hosting "So You Think You Can Dance," one of America's most popular dance reality shows, which is going into its tenth season this May. Cat has received two Emmy Nominations for Outstanding Reality Host in 2011 and 2012 as well as winning a 2012 Critics' Choice Award for Best Reality Host for her work on the show. "So You Think You Can Dance" has also received over 15 Emmy nominations, including two Emmy nominations in the Best Reality Competition category.

Cat lends her time to the Great Ormond Street Hospital, a children's hospital in London, as well as Stand Up to Cancer. Cat is also involved with UNICEF, having travelled with the organization to visit children in the Philippines, Madagascar and Sao Paulo, Brazil. UNICEF named Cat a High Profile Ambassador in 2008.

"Sexy Hair's perception of beauty extends way beyond a woman's outward appearance. It's a woman's inner confidence, strength, and passion for life that truly makes her shine," said Jennifer Parks, Senior Vice President of Sales for Sexy Hair. "This year's recipient of the Caring Is Sexy Award truly exemplifies the 'Caring Is Sexy' spirit. She is not only grateful for all she has achieved, but she also has a tremendous compassion for others and uses her talents and abilities to make this world a better place...now that is sexy. Sexy Hair is truly proud to honor Cat Deeley with the well-earned Caring Is Sexy Award."

In addition to her work on "So You Think You Can Dance," Cat Deeley was the first ever Brit to host on REGIS & KELLY, was Jay Leno's first regular entertainment correspondent on "The Tonight Show," and performed the same duty for "Good Morning America." Deeley is a BAFTA (British Academy of Film and Television Arts) Award winner and has won many other awards for her work on some of the UK's hottest primetime shows, including "Stars in Their Eyes," "CD:UK Live" (on which she appeared weekly for six years), "SMTV: Live" (which she hosted for three years), "Comic Relief Does Fame Academy," "Elton John Live from New York," "The Latin Grammy Awards" and a one-hour special with U2, "When Cat Met U2," for ITV. Cat also joined Anderson Cooper and Piers Morgan as a special correspondent to cover the Royal Wedding for CNN Worldwide which was watched by two thirds of the world's population. Cat recently hosted the 2011 BAFTA's Brits To Watch event in Los Angeles which was attended by the Duke and Duchess of Cambridge.

"Alliance for Women in Media Foundation proud to partner with Sexy Hair to celebrate what truly makes women sexy: substance and spirit," said AWMF President Erin M. Fuller. "We look forward to honoring Cat Deeley at the Gracie Awards."

The Gracie Awards (also known as "the Gracies") recognize exemplary programming created for women, by women and about women in all facets of media, including radio, television, cable and new media. The awards program also encourages the realistic and multi-faceted portrayal of women in entertainment, news, features and other programs.

For more information about the 2013 Gracies, please visit www.thegracies.org. For the most up-to-date, insider information, follow the Gracie Awards on Twitter @thegracies. For more information on Sexy Hair, visit www.sexyhair.com and follow them on Twitter @SexyHair.

CREDENTIALED PRESS: For press information in regard to covering the red carpet and the event, please contact ESP Public Relations at 310-827-9727.

About the Alliance for Women in Media (AWM)
The Alliance for Women in Media advances the influence and impact of women in all forms of media. AWM is a diverse community - whether type of media, job or global location - that facilitates industry-wide collaboration, education, and innovation. Established in 1961 as American Women in Radio & Television (AWRT), AWM is the longest-established professional association dedicated to advancing women in media and entertainment. AWM harnesses the promise, passion and power of women in all forms of media to empower career development, engage in thought leadership, and drive positive change for our industry and societal progress.

About the Alliance for Women in Media Foundation
The Alliance for Women in Media Foundation (formerly known as The Foundation of American Women in Radio & Television) supports and promotes educational programs, charitable activities, public service campaigns and scholarships to benefit the public, the electronic media and allied fields. The Alliance for Women in Media Foundation has created partnerships and joint-initiatives with the National Middle School Association, the Emma Bowen Foundation, the American Red Cross and other organizations that are philosophically aligned with the mission of the Foundation. The Foundation also supports Empowering America®, an initiative which pays tribute to many of America's most pioneering and inspiring women. Through this program, the Foundation provides Empowering America® educational collateral to needy urban middle schools around the country. The Foundation also produces nationally acclaimed recognition programs, including the Gracie Awards®, a live gala that honors exemplary programming created for, by, and about women.

About Sexy Hair
Sexy Hair Concepts® LLC manufactures products for distribution within the professional beauty industry. Headquartered in Chatsworth, CA, Sexy Hair distributes products in more than 36 countries, offering top-quality beauty products in more than 60,000 licensed salons worldwide. For more information on all Sexy Hair products and where to find them, please visit the website at www.sexyhair.com. You can also visit as on Facebook.com/SexyHairCorp and on Twitter @SexyHair.