industry news
The Latest Industry News for the Exciting World of Production.
Creative Handbook puts together a bi-monthly newsletter featuring up-to-date information on events, news and industry changes.
Add My Email
By: City of Palm Springs
| March 8, 2013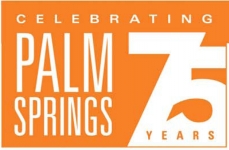 Filming in Palm Springs is now easier than ever thanks to the new City of Palm Springs "Film Friendly" Incentive Program and a Virtual Film Office web site, launched by the Palm Springs Bureau of Tourism.

The new web site, www.psfilmfriendly.com, is for filmmakers and producers sourcing locations in Palm Springs for upcoming movies, television shows, commercials, and advertising photo shoots. The site features an image library, a free film permit application and a helpful directory of film-friendly locations in Palm Springs.

"We created this online resource to showcase our diverse locations and the benefits of filming in Palm Springs," said Mary Jo Ginther, Director of the Palm Springs Bureau of Tourism. "Palm Springs has always been "film friendly" and we are now taking it to the next level. From small filmmakers to Hollywood hot shots, we are here to help make their projects come to life."

The City of Palm Springs recently launched a new "Film Friendly" Incentive Program, which includes the waiver of film permit fees and a limited quantity of $5,000 grants, either in cash or in-kind services, for production expenditures in the city that total a minimum of $25,000.

On Wednesday, March 6, the Palm Springs City Council presented the first $5,000 grant to Barry Barnholtz, the producer of "Hidden Away," a new Hollywood production that was recently filmed in Palm Springs starring Emmanuelle Vaugier, Sean Patrick Flanery and Elisabeth Rohm, which will premiere at the Annenberg Theater this June.

Since the 1930s, Palm Springs has been a set for many movies, commercials and photo shoots. Most recently, Academy Award winning actors Michael Douglas and Matt Damon were in Palm Springs shooting scenes for the new HBO movie, "Behind the Candelabra," about the life of former Palm Springs resident Liberace. In addition, the City of Palm Springs was the premier destination for the 9th season of "Occupation Double," the top rated reality television series in Montreal, Quebec, Canada.

"Just a two hour drive from Hollywood, Palm Springs is an easy and naturally beautiful location destination for filmmakers," said Mayor Steve Pougnet. "I want to thank the Palm Springs Bureau of Tourism for their continued efforts in promoting our destination and there is no doubt in my mind the new Film Friendly Incentive Program and Web site will further boost the city's reputation as a great place to produce movies and film."
For more information, visit www.PSFilmFriendly.com.