industry news
The Latest Industry News for the Exciting World of Production.
Creative Handbook puts together a bi-monthly newsletter featuring up-to-date information on events, news and industry changes.
Add My Email
Saville Productions Signs Gavin O'Connor

By: Saville Productions
| February 20, 2013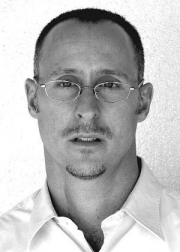 Saville Productions is proud to announce the addition of highly sought-after filmmaker Gavin O'Connor (Warrior, Miracle, Pride and Glory). O'Connor has signed with Saville for exclusive commercial representation in North America.

O'Connor wrote and directed the critically acclaimed MMA drama film Warrior, a powerful and gripping portrayal of a story between two estranged brothers (Tom Hardy and Joel Edgerton) and the fight of their lives. Warrior earned Nick Nolte an Academy Award nomination for Best Supporting Actor.

Saville's Executive Producer Rupert Maconick added, "Gavin is an accomplished, incredible storyteller. I believe Warrior was one of the best movies of the year; his literal, raw and emotive storytelling really seamlessly portrays rage and heartbreak. What he creates are unforgettable visual narratives."

The director first garnered attention when he directed and co-wrote the drama feature Tumbleweeds, starring Janet McTeer and Kimberly Brown. O'Connor won the Filmmaker's Award at the film's premiere at Sundance Film Festival. The mother-daughter road drama went on to earn widespread critical acclaim. In addition, McTeer earned several Best Actress honors for her performance, including Oscar and Independent Spirit Award nominations and a Golden Globe Award, while Brown won an Independent Spirit Award for Best Supporting Actress.

O'Connor recently directed the new television series "The Americans," an espionage period-drama about two undercover Russian KGB spies raising a family in America in 1981. The original series stars Keri Russell and Matthew Rhys, and is now showing on FX.

O'Connor is a dynamic addition to Saville's top stable of talent including some of Hollywood's leading feature film directors: Martin Campbell (Casino Royale), Paul Haggis (Crash), James McTeigue (V for Vendetta), Bryan Singer (X-Men), Pete Travis (Vantage Point), and high-end commercials directors including: Alex & Steffen, David Harner, Daniel Borjesson, Dylan Goss and Landis Smithers.

About Saville
Founded in 1995, Saville Productions has a roster of some of the most talented commercial directors from around the globe, including some of Hollywood's most prominent filmmakers. Fast on track to becoming the next transmedia company, Saville is currently developing, creating, and producing projects in advertising, film, TV, branded content and videogames.

Based in Los Angeles, Saville has produced hundreds of commercials worldwide with some of the most widely acclaimed, prominent award-winning commercial and feature film directors worldwide. Our directors have won numerous Academy Awards, Emmys, Golden Globes, Cannes Lions, D&AD's, Clios and about every award in film, TV, Advertising and Entertainment.

Saville currently has three commercial divisions: Commercial directors, Feature Film directors, and New Media directors.