industry news
The Latest Industry News for the Exciting World of Production.
Creative Handbook puts together a bi-monthly newsletter featuring up-to-date information on events, news and industry changes.
Add My Email
By: Behind The Scenes
| October 29, 2012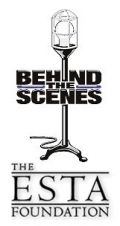 Behind the Scenes provides financial support to entertainment technology industry professionals when they are ill or injured. Individuals and organizations contribute money to the program, and Behind the Scenes provides grants for emergency situations. With this initiative, our industry can make sure our colleagues are cared for when tragedy strikes.

Many people in the entertainment technology industry lack health insurance and other financial support systems that are common for professionals in other fields. Behind the Scenes helps industry members through crises, such as serious illness, injury or death by fitting each grant to the recipient's needs. Funds can be used for medical care and living expenses such as rent, mortgage, utilities, food, transportation and child care. Your support of Behind the Scenes helps make an immediate impact in a time of need.

Since May of 2006, Behind the Scenes has provided over a quarter of a million dollars in grants to industry professionals or their surviving family members to assist in a variety of ways including: short term living expenses such as food, housing and utilities; and assistance with medical bills, health insurance, physical therapy, and medications.

Behind the Scenes is working to raise $5 million to create an endowment so our industry will be able to help our colleagues for many years into the future. Please contribute today. Any amount will be appreciated. Every contribution will help.