industry news
The Latest Industry News for the Exciting World of Production.
Creative Handbook puts together a bi-monthly newsletter featuring up-to-date information on events, news and industry changes.
Add My Email
By: Lori Rubinstein
| October 23, 2012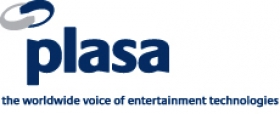 PLASA announces the winners of the 2012 Members' Choice Awards presented on Saturday, October 20th at the LDI and PLASA Awards Ceremony. The awards recognized newly released outstanding entertainment technology products. Voting on these awards was open to all employees of PLASA member companies who attended the LDI show. The 2012 winners are:

Expendable Category
NFG Tape from Rose Brand. The perfect case tag for those ...ahem..."Non-Functioning Goods." This fluorescent orange 2 inch wide Pro-Gaffer's Tape is printed with NFG every 12 inches for easy identification. Simply tear off the desired amount and apply to a road box. Use more or less depending on your level of frustration! Roll size is 2 inches wide by 30 yards.

Gadget Category
EverGrip 7 Pin Molded Socapex Compatible Motor Control Cable Connector. Patented EverGrip design encapsulates interiors in thermoplastic material to prevent spinning, eliminate unmateable connections. Construction prevents pins and contacts from pushing back into housing, prevents short circuits due to stray conductors. Sold as part of 16 AWG/7 conductor cable extension, or heavy duty 14 AWG, rated 10 Amp, 250 VAC.

Equipment Category
20 Amp Break out Box to PowerCON Connectors, Feed Thru by Lex Products Corporation. 20 Amps per circuit, 6-circuit, Break Out Box, Bento enclosure, LSC19 panel mount male to (6) 20 Amp PowerCON receptacles, Feed Thru, NEMA 1 indoor. Model available with holes on a metal handle and back to allow vertical or horizontal mounting with a C-Clamp on a truss or pole.