industry news
The Latest Industry News for the Exciting World of Production.
Creative Handbook puts together a bi-monthly newsletter featuring up-to-date information on events, news and industry changes.
Add My Email
By: International Family Film Festival
| October 10, 2012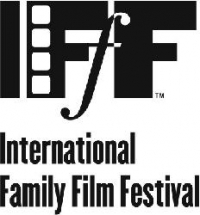 The IFFF is held at the Raleigh Studios, Hollywood, CA.
The deadline is December 18, 2012 for film features, shorts, student shorts, IFFF Youth Fest! (ages 8-18) shorts (ages 8-18), as well as feature & short-length screenplays.

IFFF Press Conference
Wednesday, March 27 at 1:00pm
All filmmakers and screenwriters are invited to attend and bring their Press packets.

IFFF Opening Night
IFFF Opening Night Wednesday, March 27
Opening Night Reception: 6:00pm
Opening Night Film Premieres: 7:00pm
2013 Official Film Selections: TBA

IFFF Panel Discussions
IFFF Panel Discussions: Friday through Sunday, March 29-31
Topics to be covered and Moderators TBA:
o Foreign Production & Distribution
o Guerilla Film Financing
o Screenwriters
o How to use Social Media
o Women in Film
Studio Tours: Thursday through Friday, March 28-29
TBA

IFFF Youth Fest!
IFFF Youth Fest!: Saturday, March 30
Films & Screenplays, all day
IFFF/Youth Fest! Awards ceremony at 4 pm

IFFF Professional Screenwriters Showcase
Sunday, March 31 - 2:00 pm
For 2 finalists in each feature & short length screenplay category, a selected (by the screenwriter) scene is performed by professional LA actors before a general audience. The Screenwriters reception and Awards Ceremony immediately follows the readings.

IFFF Awards Ceremony
IFFF Awards Ceremony: Sunday, March 31 6:30pm
Reception, Ceremony and Buffet Dinner
Celebrity Presenters TBA

Updated IFFF information
Updated Film Formats!
The IFFF accepts film submitted in the 3D, 35 mm, Blu-ray and DVD formats.
Raleigh Studios Cantina is open for lunch Wednesday through Friday
Food Trucks on Saturday and Sunday

All film and screenplay submission information is on the web at:
www.iffilmfest.org. You may also submit at: www.withoutabox.com.