industry news
The Latest Industry News for the Exciting World of Production.
Creative Handbook puts together a bi-monthly newsletter featuring up-to-date information on events, news and industry changes.
Add My Email
KIDS IN THE SPOTLIGHT FILM FESTIVAL

By: Kids in the Spotlight
| October 1, 2012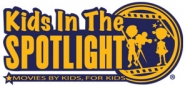 Showcasing the Talent of Foster Kids in Filmmaking, Hollywood Style
WHO: Kids in the Spotlight's Movies By Kids, For Kids Film Festival and Awards Ceremony recognizes young filmmakers, many of whom are in the foster care system and low-income households. Kids in the Spotlight is a non-profit organization providing a unique arts program to foster care facilities and to schools throughout the city of Los Angeles and the surrounding areas.

WHAT:
Kids in the Spotlight's Movies By Kids, For Kids Film Festival is the non-profit's third annual red carpet fundraiser that showcases and awards 10-minute films written, directed, cast by and starring underserved youth. Kids from the ages of 12 to 18 are trained for 10 weeks in the essentials of filmmaking using software and equipment often used by professionals in the industry. The safe and creative environment fosters teamwork and discipline, resulting in a better self-image and a sense of accomplishment for kids who may not have the same opportunities as their peers. Kids in the Spotlight stimulates a greater belief in their ability to rise above their current social and economic conditions.

The film festival serves to celebrate the participant's hard work as well as raise funds to continue the program and benefit more kids. Similar to Hollywood industry award ceremonies, the festival will be announcing awards for:

•Best Film
•Best Actor
•Best Supporting Actor
•Best Ensemble
•Best Screenplay/Story


WHEN:
Sunday, October 28th
V.I.P. Reception: 2:00 pm - 3:00 pm
Film Festival & Awards Ceremony: 3:30 pm - 5:30 pm

WHERE:
Writer's Guild Theater
135 Doheny Drive
Beverly Hills, CA 90211

TICKETS:
V.I.P. Tickets $50 (red carpet arrival/ appetizer reception/ silent auction/ gift bag)
General Admission: $20 (film festival & award ceremony)

**All tickets are non-refundable as all proceeds benefit Kids in the Spotlight, Inc.