industry news
The Latest Industry News for the Exciting World of Production.
Creative Handbook puts together a bi-monthly newsletter featuring up-to-date information on events, news and industry changes.
Add My Email
By: LA Rag House
| September 14, 2012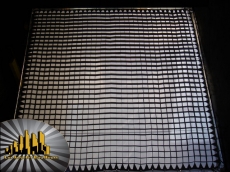 LA Rag House is proud to make available to the industry a new innovation for lighting the production industry. ECII is a light mounted system for making the light being emitted from the instrument more directional which is available in several different sizes.

How is ECII different from other similar products?
SEWN CONSTRUCTION: Sewn construction means that all intersecting slats are permanently connected. This eliminates the need to straighten and maintain structure of the grid every time it is set up. Sewn construction also holds its shape in windy conditions. As a result, there is no need to baby this item in fear that the strips will get pulled out of place.

LIGHT WEIGHT: Weighs up to 1/3 less than other similar competing products. As a result of the weight difference there is reduced bellying when used in horizontal applications.

FLAME RETARDANT: We designed ECII to meet or exceed all National Fire Code Requirements resulting in worry free use in side buildings and on stages.

Los Angeles Rag House, Inc. is a full service company. We manufacture, rent and repair only the highest quality grip canvas backings and diffusion equipment.

Our company and staff have over a decade of experience in the motion picture & entertainment industry. We understand the importance of urgent deadlines and timely deliveries and are extremely dedicated to offering our customers only the finest workmanship from start to finish.