industry news
The Latest Industry News for the Exciting World of Production.
Creative Handbook puts together a bi-monthly newsletter featuring up-to-date information on events, news and industry changes.
Add My Email
By: Rosalie Kessing
| February 3, 2011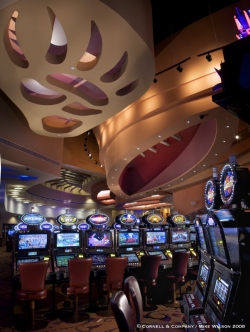 Lexington Design + Fabrication's Director of Project Planning and Development, Stewart Zilberberg will be moderating the session "Celebrating Cultural and Tribal Heritage While Improving Your Income" at California Nations Indian Gaming Association's (CNIGA) Western Indian Gaming Conference on February 16th in Palm Springs, CA. The panelists will explore how designing and creating elements based on Native American themes enhances the guest experience resulting in a longer stay at the casino. Panelist include: Chief Boyd and Brett Ewing of Thalden Boyd Emery Architects, and Steve Stallings of Wells Fargo Bank.

Lexington is a full-service, creative design and custom fabrication company known for its expertise in producing a wide variety of projects that require complex technical design and inspirational experiences. With over 25 years experience creating themed environments, unique architectural ornamentation, custom furniture, character lighting, and engaging exhibits for museums, casinos, theme parks, restaurants, retail, and broadcast television, Lexington has demonstrated an exceptional talent for crafting dynamic, beautiful projects. With the ability to blend creative and technical design knowledge, fabrication and installation experience, and estimating expertise, Lexington is a unique one-stop shop: a company of artisans that excel in bringing unique visions to reality.