industry news
The Latest Industry News for the Exciting World of Production.
Creative Handbook puts together a bi-monthly newsletter featuring up-to-date information on events, news and industry changes.
Add My Email
By: Jim Pearson
| June 26, 2012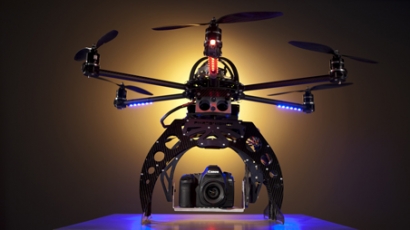 For its new television series, "SCRUPLES" depicts the 1960s era in Beverly Hills. Warner Brothers Studios wanted to respect the quiet Beverly Hills neighborhood while still getting footage of vintage cars passing sixty feet below the fluffy palm trees which line the streets. They ultimately chose the equipment and skills of the "Cine Air" team from Cinema Rentals (Valencia, CA). Using an ultra-quiet battery-powered unmanned remote-controlled helicopter carrying a Canon 5D camera, the sequences were "in the can" with no complaints in short term. This was not the first time Warner Brothers worked with the Cinema Rentals flight team - the POV scenes of Superman ("Lois & Clark") were also created by one of their remote-controlled aircraft over a decade ago on the Warner Brosthers lot.