industry news
The Latest Industry News for the Exciting World of Production.
Creative Handbook puts together a bi-monthly newsletter featuring up-to-date information on events, news and industry changes.
Add My Email
El Portal Theatre to Rename Second Stage
THE MONROE FORUM THEATRE

By: El Portal
| June 21, 2012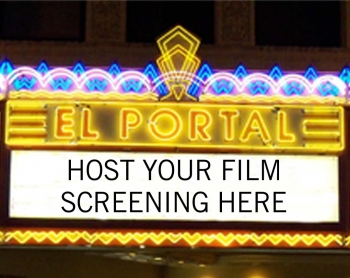 Now Available For Film Screenings

The Monroe Forum Theatre is now available for film screenings and intimate industry events. It is ideal for independent film, television program screenings, and location shooting. El Portal's Main Stage has been the site of hundreds of film and television locations over the past twelve years. On July 9th, the historic stage will be the location for a live taping of Lifetime Television's hit show, Dance Moms.



In conjunction with the celebrations and tributes commemorating the 50th anniversary of Marilyn Monroe's death on August 5th, El Portal Theatre is hosting the live play MARILYN: FOREVER BLONDE starring the award-winning Sunny Thompson August 2-5, 2012. The play had a 12 week run on the West End in London where the West End Review called it "Magic and Enchanted", and the London Sunday Times called it "Extraordinary! It is rare to see something so authentic or so full of integrity and depth"




The El Portal Theatre in North Hollywood sits next door to the elementary school that Monroe attended in the 1930's and in remembrance of little Norma Jeane, the venue will dedicate it's Forum Theatre to Marilyn and will re-christen the house "The Monroe Forum" during the run of MARILYN: FOREVER BLONDE with Sunny Thompson cutting the Opening Day ribbon. The ribbon cutting and renaming of the theatre is scheduled for 6 pm Saturday, August 4th in the lobbies of the El Portal.

DATES for Marilyn: Forever Blonde
August 2 - 5, 2012 (5 performances only)
Thursday, August 2 at 8PM
Friday, August 3 at 8PM
Saturday, August 4 at 3PM & 8PM
Sunday, August 5 at 3PM

Ribbon cutting and renaming of the Monroe Forum Theatre
Saturday, August 4 at 6 pm

TICKETS:
$30 - $40 Sides
$50 - $60 Center

For Tickets call:
818-508-4200
866-811-4111

Or order online:
www.elportaltheatre.com

For Press Seats contact:
Forrest & Associates
Pegge Forrest - Jay Irwin
818-508-0281 Office
818-693-0964 Cell
RNFRST@aol.com

El Portal Theatre is a historic landmark in the San Fernando Valley located in the heart of North Hollywood just minutes from Universal Studios, Warner Brothers, Disney, ABC, CBS-Radford and NBC Burbank. The theatre, originally built as a vaudeville house in 1926, sits across Lankershim Blvd from the Academy of Television Arts and Sciences and the Art Institute of California-Hollywood.