industry news
The Latest Industry News for the Exciting World of Production.
Creative Handbook puts together a bi-monthly newsletter featuring up-to-date information on events, news and industry changes.
Add My Email
By: Packair Air Freight
| May 31, 2012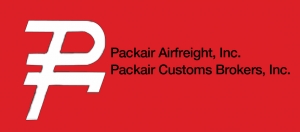 There are many third party logistics out there, without certain qualified credentials and certifications, trucks and even their own warehouse, BUT there is only one PACKAIR ... so when looking for an outstanding well qualified forwarder it's to your advantage to pick the company of choice PACKAIR!


We are one of the oldest established companies in Los Angeles, who moved many productions to exotic places worldwide such as Iceland; Stockholm, Sweden; the Middle East to Amman, Jordan; Dubai and Abu Dhabi, UAE; Morocco, Central America to Buenos Aires, Argentina; Rio De Janeiro, Brazil; Lima, Peru; Santiago, Chile; all of Central America and the Caribbean basin. In Asia mainly Thailand and in the Eastern blocks to Bucharest, Hungary; Sofia, Bulgaria, as well as Istanbul, Turkey, and all major cities in South Africa, New Zealand and Australia.

Our Certifications exceed most forwarders:
FMCLicensed International Forwarder
NVOCC Licensed Non-Vessel Operating Common Carrier
IATALicensed Indirect Air Carrier
CCSFCertified Cargo Screening Facility
Licensed US Customs Broker With Remote Clearance Authority
Certified Staff for Hazmat Material
Own Truck Fleet
Own Packing Facility
Own Warehouse

Our Association Memberships
LACBFFA Los Angeles Customs Brokers And Freight Forwarders Association.
FTAForeign Trade Association
LAACLos Angeles Air Cargo Association
C-TPACCustoms and Trade Partnership Against Terrorism
TSATransportation Security Association
IATAInternational Air Transportation Association

With over 39 years of experience in the film industry, we are the Forwarder/Broker of choice for many of Hollywood's major studios, as well as foreign studios worldwide.

PACKAIR does it all: Logistics, International Forwarding, Import/Export, Shipping, In House Licensed Customs Brokers.

Located conveniently near LAX at 5510 West 104th Street, Los Angeles, CA 90045 or on our website: www.packair.com, or just call 310/337-9993.

DON'T JUST SHIP IT PACKAIR IT!