industry news
The Latest Industry News for the Exciting World of Production.
Creative Handbook puts together a bi-monthly newsletter featuring up-to-date information on events, news and industry changes.
Add My Email
By: The Greenery Studio
| Jan 24, 2011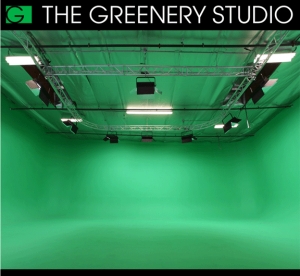 Hollywood filmmakers can now book the use of one of the largest three-wall green screen studios at The Greenery Studio. The studio offers green screen rentals, white screen cycloramas, post-production services and the Red One digital camera to provide a one-stop resource for film making needs. "We're open whenever our clients need, and we'll be open as long as they require to complete their shoot" said Ice Lee, studio manager at The Greenery Studio. "Sometimes shoots run longer than expected. We want our client's projects to be everything they expect them to be and we're dedicated to helping them achieve that goal." The studio was previously a private enterprise, but has now opened its doors to the public. The studio has partnered with local film crew professionals and post-production specialists to provide a full-service solution to turn any film concept into a reality. The studio serves those in the Hollywood film industry and can help professionals film their sitcom pilots, music video or blockbuster film on time and within budget. The Greenery Studio provides a complete array of services and equipment, from green screen rental, white screen cycloramas and the state-of the-art 4K Red One digital camera, along with the expertise of camera and production professionals. Post-production services include 3D modeling, animation and stop motion, as well as motion capture and video editing. The studio professionals have worked on a diverse range of projects, including Snoop Dogg music videos, Nokia commercials and indie documentaries. Image quality and resolution are prime considerations for filmmakers. Professionals who desire the best in digital filming can rent the studio's Red One, the camera that revolutionized digital cinema. With more than five times the resolution of an HD video camera, the Red One is used in Hollywood for blockbuster movies, independent films, music videos, commercials and TV. It's available with Nikon lenses and additional lenses and accessories are available upon request. To celebrate the studio's public opening, the studio is offering 20% off their very competitive green screen rental rates to all new customers. "We wanted to establish affordable prices that are very friendly to fellow movie makers who are trying to maximize their budgets in these tough times", said Ice. "Ensuring that our clients are as happy as possible is our mission." The Greenery Studio is located at 7764 San Fernando Rd. in Burbank/Sun Valley, CA and tours are available for filmmakers who would like to use their services. The studio has one of the largest green screens for filming in the business, combined with a full range of equipment and post-production services to ensure successful shoots for their clients. Their film industry professionals have experience with a wide range of techniques and styles to accommodate any film project. The studio can be reached by calling 818-253-9990 and leaving a message. Booking inquiries can be emailed to booking@thegreenerystudio.com. For more information, visit The Greenery Studio online at TheGreeneryStudio.com.