industry news
The Latest Industry News for the Exciting World of Production.
Creative Handbook puts together a bi-monthly newsletter featuring up-to-date information on events, news and industry changes.
Add My Email
By: Kim Scolari
| April 20, 2012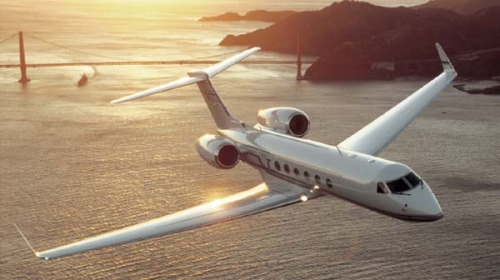 People often wonder why use an Air Charter Broker or what the differences are between chartering direct with an operator verses using a broker. Brokers act as an intermediary and are very much like Travel Agents. Air Charter Brokers will match your travel needs to the best available private jet charter operator at the best price in the current market. In other words; they will do all the preliminary leg work for you and then so much more once the jet is actually booked. Upon booking the jet the brokers services extend to reviewing all the necessary safety paperwork from the operator, providing a detailed itinerary of your flight, arranging catering, stocking the aircraft with custom amenities to suit the client's specific needs, arranging for special dietary catering including: vegan meals, special grocery items or even organizing food pick up from a favorite local restaurant, setting up ground transportation and any other concierge type service the client requests. The broker also will flight follow the trip from start to finish, to assure the client is satisfied from the time they arrive at the airport to when they arrive safely at their destination. The broker is with you every step of the way, guiding you the process of chartering a private jet. Need your car washed while you are away? Not a problem, the broker can arrange that too. You can book your jet with an operator yourself or save time and money by going through a broker.

Some good reasons to use an Air Charter Broker
-Brokers work for you, the client, not the operator, to ensure all your specific needs are met
-Brokers have access to a larger fleet of aircraft, including daily specials, transient aircraft and empty leg reduced rates by constantly monitoring websites with these specials
-Brokers have established relationships and often credit with multiple operators at multiple locations enabling them to provide a higher standard of service through these vendor/broker relationships.
-Brokers have knowledge of the air travel industry including access to multiple databases that will identify options when last minute schedule changes or weather issues require altering the trip.
-Brokers have knowledge of FAA operational regulations, restrictions, such as duty time requirements and work closely with the operator to ensure the client is well informed
-Brokers have knowledge about all the necessary paperwork and will review the charter operator's air carrier certificate, safety records and take care of all insurance needs.
-Brokers will go out of their way to ensure the client has more than just the standard stock on board the aircraft, accommodating all special requests from a certain type of beverage, snack or catering from a restaurant if the client so desires.

When Choosing an Air Charter Broker
Always inquire as to whether the broker has knowledge of business aviation, the rules and safety considerations. Ask how long they have been in the private charter industry. Most brokers have experience by having worked for an operator prior to becoming a broker. Ask them which operator they worked for in the past, how many years in the industry. Ask if they belong to any of the professional organizations including National Business Aviation Association (NBAA) or Air Charter Association of North America (ACANA) all of which act to ensure higher standards. Additionally, a knowledgeable broker will review the operator's safety audits through one or more of the following: Wyvern or ARG/US which conducts on site safety audits of the operator's aircraft, maintenance and crew. Don't be afraid to ask questions when hiring a broker.

How does the broker get paid for their services?
In most cases, operators provide the broker with a discounted wholesale hourly rate. The broker then can pass a savings along to the client or charge them the retail rate. The client should never have to pay more by going through a broker verses chartering direct. In many cases the broker can save the client money, due to daily specials, transient aircraft and One Ways that they track through their multiple databases of on- going daily specials.

This article was provided courtesy of Kim Scolari at Jet Productions Worldwide in Van Nuys California.


Jet Productions Worldwide
will strategically plan every conceivable detail of your charter, provide the perfect aircraft to suit your particular needs and negotiate the best possible price on your behalf. Once your flight is booked, we'll handle every particular of the charter, from gourmet catering and a fully personalized stocked aircraft, to arranging for ground transportation and any concierge service, large or small, you may desire. Our commitment to extraordinary service has kept our loyal clientele consistently coming back to us for years. As a client, your high standards will be completely satisfied by our discrete and outstanding service.
Located at the beautiful Signature facility at Van Nuys Airport, we are the preeminent broker able to offer an onsite, hands on approach. We'll meet and greet every departing flight from Van Nuys Airport and follow your trip until you have arrived safely at your destination. We can ensure your safety because we utilize only Wyvern or ARGUS approved aircraft and crews and our spotless safety record speaks for itself. We are available 24 hours a day 365 days a year for all your private jet charter needs.