industry news
The Latest Industry News for the Exciting World of Production.
Creative Handbook puts together a bi-monthly newsletter featuring up-to-date information on events, news and industry changes.
Add My Email
By: Cathy Carapella
| April 10, 2012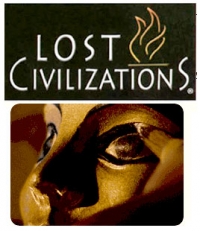 Lost worlds live again - 7,000 years of history now available for licensing
Global ImageWorks
announces their exclusive commercial representation of footage from Time-Life's Emmy-Award winning series Lost Civilizations.
Join us as we travel around the world on an incredible journey and reveal the secrets of lives once lived.
All original location cinematography shot on film in 25 different countries and available for HD conversion.
Explore the land of the Bible - Discover the magnificent riches of the pharaohs - Follow the myths of the ancient Mediterranean world - Uncover a genuine Shangri-la - Enter the lives of classical Greek civilization - Witness the glory of ancient China's artifacts - Experience Rome at its zenith - Follow the legendary Inca roads - Learn about the hidden history of Africa's great coastal kingdoms.
Lost Civilizations features incredible locations, monuments and landscapes, as well as fully produced dramatic recreations of events and rituals, cutting edge digital effects, and up close and personal experiences in the world's oldest markets and bazaars.
Ancient worlds live again when you license footage from Lost Civilizations.
Available for licensing call (201) 384-7715
ABOUT GLOBAL IMAGE WORKS:
GLOBAL IMAGE WORKS, LLC
(201) 384-7715
65 Beacon St., Haworth, NJ 07641
www.globalimageworks.com
The Flexibility of an independent business with the resources of a large organization.
Global ImageWorks (GIW) licenses footage from award winning filmmakers, cinematographers, correspondents and production companies. The archive contains both deep content and stock shots.Our growing selection of royalty free footage is another way we make unique, high quality footage available to each and every production. GIW offers free in-house research of our collections and personal customer service. Global Imageworks' website offers a fully searchable online text database with over 30,000+ clips available for viewing and download. Formats including Film, HD, Red and a growing collection of 3-D material.
Footage Collections:
Contemporary and Historic footage includes: 9/11 Archives, Aerials, Animation, Climate Change, Destinations, Entertainment & Variety Shows, Extreme Sport, Extreme Weather, Fire/Rescue, Global Conflict, Home Movies, Lifestyle, Pop Culture, Playback, Re-enactments, Rock n' Roll & Hip Hop, Science & Technology, Time Lapse, Underwater and stunning Nature & Wildlife footage.
Client List:
Footage supplied worldwide for documentaries, television shows, feature films, commercials, infomercials, museums, educational programs, music videos, video games, DVD supplements, web-based programming and other new friends.
Other Services:
GIW's award winning Footage Research Team, Rights & Clearance Division are available to service your next project.