industry news
The Latest Industry News for the Exciting World of Production.
Creative Handbook puts together a bi-monthly newsletter featuring up-to-date information on events, news and industry changes.
Add My Email
By: Ashleigh McGrew
| February 15, 2012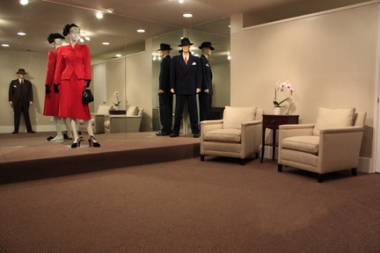 Eastern Costume has more rental space than ever! Eastern Costume is ideally suited for the rehearsal needs of live stage events, movie production and more. With over 20 years of experience in the entertainment industry, their highly trained support personnel provide an exceptional level of customer service and an understanding of your needs. The staff will quickly respond and accommodate all of your office requirements.

Eastern Costume now offers 10 Production Offices, 2 Fitting Rooms, multiple Cages and Sewing Machines for rent. The layout has been planned for convenience, efficiency and a relaxed atmosphere, which is the perfect destination for productions, let alone T.V. productions during pilot season. Eastern Costume prides itself in providing some of the largest audition rooms and production space in North Hollywood. Plus, Eastern Costume provides full amenities, a laundry area and kitchen space. Do not hesitate stop by today or give Eastern Costume a ring (1-818-982-3611) today for all facility details and rates. Eastern Costume looks forward to working with you!