industry news
The Latest Industry News for the Exciting World of Production.
Creative Handbook puts together a bi-monthly newsletter featuring up-to-date information on events, news and industry changes.
Add My Email
By: Malibu International Film Festival
| December 26, 2019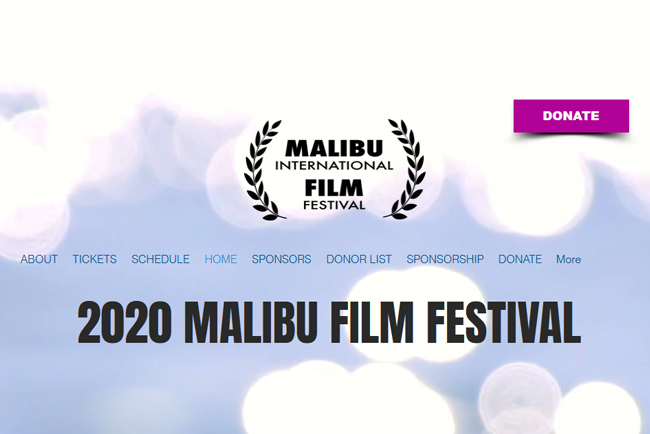 Malibu Film Festival ® is a premier showcase for U.S. and international independent films established in 1997. Malibu Film Festival takes place each awards season in the exclusive beachside community of Malibu, CA.

Malibu Film Festival premieres high quality new films from emerging filmmakers. Malibu Film Festival provides audience members, filmmakers, festival programmers and industry professionals an opportunity to network and discover the next generation of creative talent.

In addition to screening numerous films over the years, including countless US and World Premieres, Malibu is known for programs such as the prestigious Tribute Honor which counts James Cameron, John Frankenheimer, Seymour Cassell, Malcolm McDowell, Michael Madsen, Stan Winston, Stacey Keach, Loyd Bridges, Charles Bronson, Arthur Hiller, Barry Spikings, Shirley Maclaine, Pierce Brosnan and Nick Nolte among recipients, and the acclaimed year round film production program, where the festival produces film and television projects with awards winning festival filmmakers, which make the festival a key stop in the award season race.

The non-profit Malibu Film Foundation was organized in 1997 by filmmaker David Katz with the mission of supporting other emerging filmmakers by providing production services, grants, and by showcasing their films in competition at the annual Malibu Film Festival ® each awards season.


malibufilmfestival.com