industry news
The Latest Industry News for the Exciting World of Production.
Creative Handbook puts together a bi-monthly newsletter featuring up-to-date information on events, news and industry changes.
Add My Email
By: EQUUS
| November 19, 2019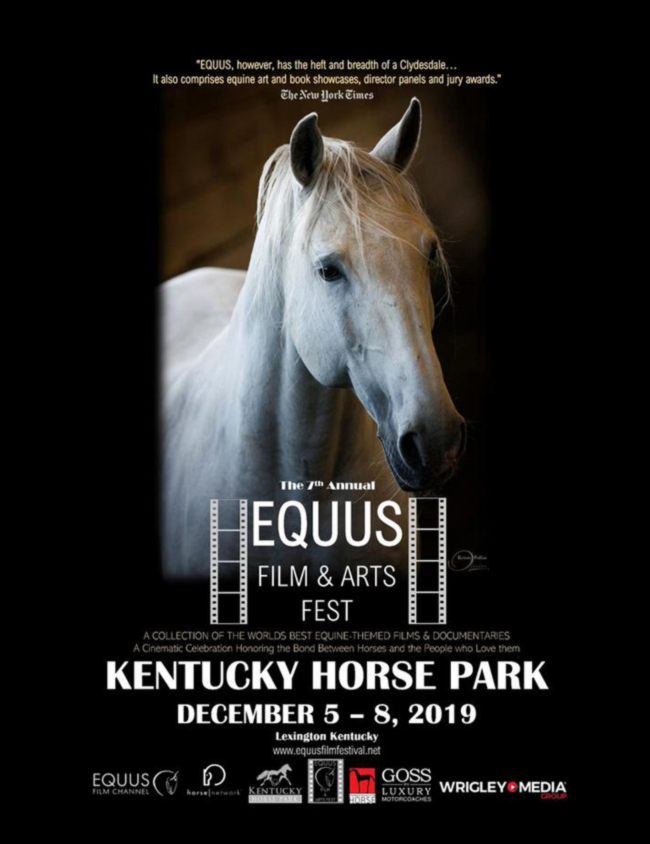 I want to personally invite you to join me December 5 - 8, 2019, to enjoy our carefully curated selection of equestrian films. The EQUUS Film Festival is an exciting opportunity to celebrate two of my favorite things by bringing horses and film together. This year we will be showcasing the Mustang horse in all their glory!
Forming partnerships with the Mustang Heritage Foundation and others we hope to bring awareness to the issues facing our Mustang horses today.
As an avid horsewoman and movie lover, I've seen over and over the power of telling stories through film. Horse movies have a magical ability to inspire, educate, engage and entertain. They lift us up out of our everyday lives and place us upon the backs of these magical animals. They help us see others' points of view, those who are battling with PTSD, children with Autism, the prisoner learning to feel for others through working with horses. All of these stories help us to build new bridges of empathy and understanding through the power of the horse.
This festival showcases equestrian films selected for their ability to share the wonder of horses through the filmmakers lens. These equine films bring us closer to understanding the influence the horse has had on us throughout history. They show us how horses are playing an important role in healing our hearts today.
And where better to host a film festival than at the Kentucky Horse Park, the Horse Capitol Of The World. A central meeting point for equine filmmakers from around the world. This year we have films from 12 different countries and filmmakers joining us from around the world.
I'm honored to give equine storytellers from all over the world one more reason to create amazing films, literature and art focused on the horse. And I'm delighted that horse lovers everywhere will have the opportunity to experience some truly extraordinary equine films. If you can't make it to Lexington Kentucky then join us on our streaming platform and enjoy these wonderful films in the comfort of your own home!
I hope you'll mark your calendars and join us December 5 - 8, 2019 for another awesome and inspiring EQUUS Film Festival.
Pony On
ABOUT EQUUS
Our festival has been created to highlight and award the diverse and creative efforts of those who artistically pay homage to the horse. The festival empowers storytellers to show the rich history and diverse tapestry of horses in human culture through equestrian content. We have feature films, documentaries, shorts, music videos, commercials, training educational materials, art and literature. DECEMBER 5 - 8, 2019
As home to the storytellers of the horse world, the EQUUS Film Festival, is the first event of its kind dedicated to equestrian-themed film, fine art and authors.
The annual EQUUS Film Festival Awards Event showcases the EQUUS Panels, EQUUS Pop-Up artist, filmmaker and literary gallery, tours of carriage horse stables, a VIP Welcome Party, and the WININE Award Ceremony, are all part of the festival event program.
Founded in 2013 by Director Lisa Diersen and adding team member Diana De Rosa as Co-Organizer in 2015, the EQUUS Film Festival has grown into the go to equestrian film industry event. Presenting over 80 films in 2018 and awarding the coveted WINNIE Award to the best in the herd, including Equestrian Art Film, Director, Documentary, Commercial, International, Music Video, People's Choice and Best of Festival. EQUUS has also has created WINNIE Award categories for Literature and Art, that has rounded out our commitment to being the home to the storytellers of the horse world.
equusfilmfestival.net