industry news
The Latest Industry News for the Exciting World of Production.
Creative Handbook puts together a bi-monthly newsletter featuring up-to-date information on events, news and industry changes.
Add My Email
By: Instinct: Animals for Film
| October 11, 2019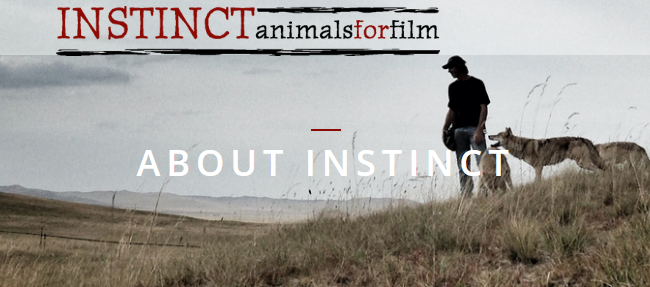 Instinct helps you bring the captivating nature of animals to the screen.

We are a top supplier of trained animal talent for the film and television industry. With over 20 years' experience, we understand time is money. We also understand animal behavior and the nuanced pressures of film making.


Instinct offers the full premium package
Our goal is not just to secure your project, but to make it the absolute best it can be. When you hire Instinct, you not only hire professional animal trainers, you hire people who love and understand movie making.
Rest assured, we always give you an honest assessment of your project based on your animal requirements. With animals in mind, we can help by working with you on all aspects of your production including consulting, scheduling, storyboarding, VFX reference, location scouting, animal travel and animal permits ensuring you achieve all your production goals.
We also work with photographers and private groups to capture spectacular still images. We help introduce the world of animals and help people better understand and appreciate how amazing animals truly are. Check out our
photography
and
private tours
section to learn more.
Our Commitment To You
OUR COMMITMENT AND DEDICATION IS NOT JUST TO OUR ANIMALS, BUT ALSO TO YOU, OUR CLIENTS. WE WANT TO MAKE YOUR EXPERIENCE WORKING WITH US ENJOYABLE AND FULFILLING. WE ENCOURAGE YOU TO ASK QUESTIONS, AND EVEN TALK TO OR VISIT OTHER COMPANIES TO COMPARE YOUR OPTIONS. YOU ARE THE CLIENT, AND YOUR SATISFACTION IS ULTIMATELY WHAT MATTERS TO US.
Challenging Shoots
AT INSTINCT WE DON'T SHY AWAY FROM TOUGH PROJECTS, AND YES, WE HAVE HAD A FEW OVER THE YEARS. OUR REPUTATION HAS BEEN EARNED DURING SOME OF THE TOUGHEST AND HARDEST PROJECTS AROUND THE WORLD.
We have spent months in Siberia filming Loup, where winter temperatures dropped to below -60C. We spent three years in China raising and training wolves for Wolf Totem, and endured searing heat in the jungles of Malaysia to shoot the project Operation Mekong.
No matter how extreme the location or how challenging your project is, please don't worry about us - we can handle it.
instinctforfilm.com